May 2, 2018

New Voyage Recorder with audio recording
We are glad to present the new version of Voyage Recorder. It can record audio along with NMEA 2000 data, has more functions and is already certified by the National Marine Electronics Association.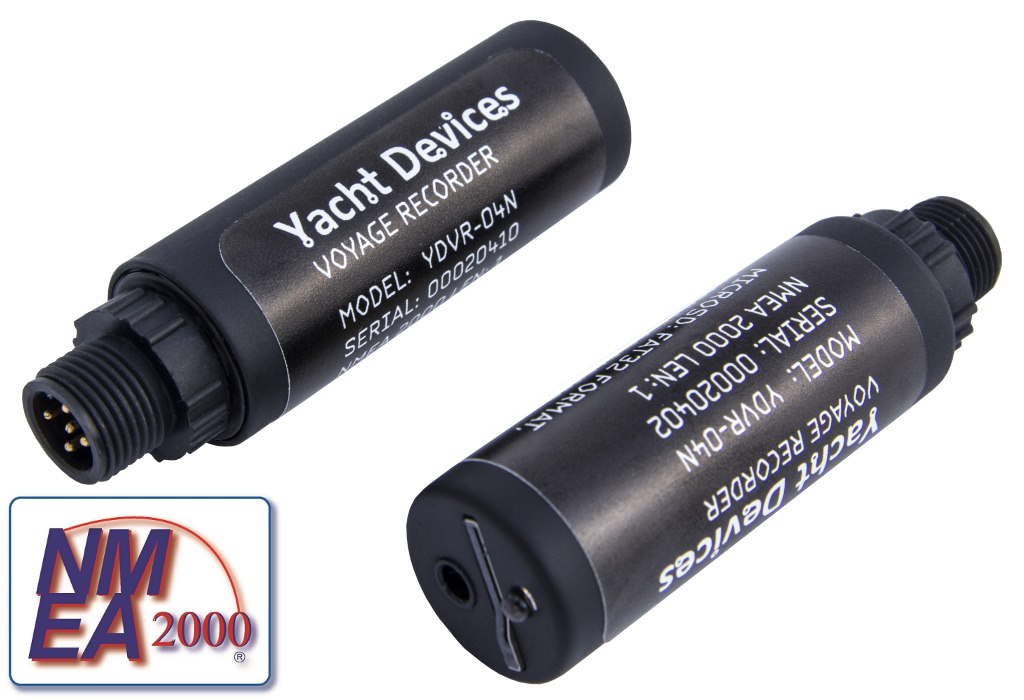 Voyage Recorder should be installed on every boat! It is your memories, it is your data backup, it is your source of information about your boat's behavior in different conditions, and it is your monitoring tool for renters or crew. You only need to plug it into the network backbone and can forget about it for many years. Whenever that day comes that you need your data, your whole investment is returned in one day.
The main new feature is audio recording. You can use it to record data from VHF or record conversations on the bridge, or just use it as a voice logbook. The Recorder produces normal WAV audio files which are linked to data files. Tracks, spreadsheets and log book files generated by the PC software (YDVR Converter) contains the names of the audio files, so you can easily find them and listen.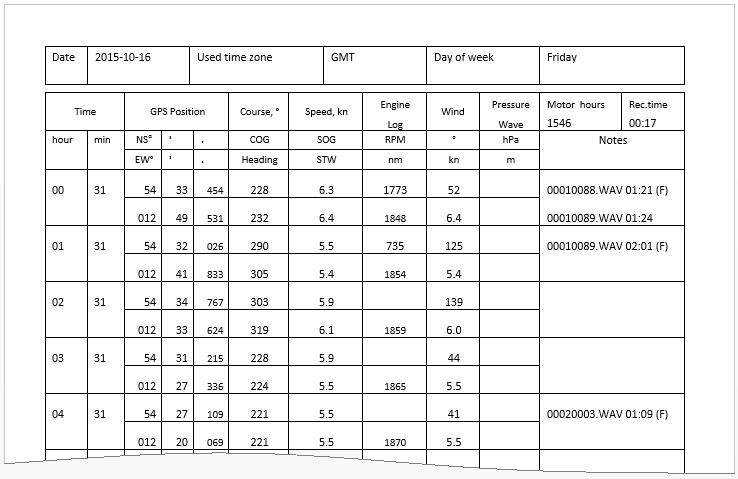 Picture 1. Logbook generated by PC Converter (click to see the full picture)
You will be able to reconstruct your sailing in all details (ok, except radar picture!). You can see your track and the tracks of nearby vessels (built using AIS data) and listen your conversations! See the video!
Video 1. A file loaded to the Google Earth is generated by Recorder's software
Many of us use voice recorders to record VHF conversations with the port authority, coastguard and even for weather forecasts. Sometimes you need proof, sometimes you need to replay the recording several times to transfer numbers to the logbook. Now you have a backup recording for any time that the batteries in your voice recorder die or if you forget to turn recording on.
The Recorder has programmable gain; the factory settings corresponds to an audio line-out signal level. However, it can also be connected to the low-power speaker output (up to 5W peak power for 4 Ohm speakers) of most VHF systems. The microphone can be connected using an amplifier, or should have a built-in amplifier. The audio signal is isolated from the NMEA 2000 by a transformer.
The Device's settings are similar to the previous model, but we added more options. In addition to PGN and device address filters, we added filters by message identifier and by mask. This allows blocking specific messages from specified devices.
The new Recorder also allows recording of files in CAN format. This format can be interesting for professional users, because the Recorder can play CAN files back to the CAN bus. Thus the equipment's behavior can be reproduced in the lab or at the exhibition booth. This format is also useful for recording data from other networks besides NMEA 2000. CAN data files can be "played" on a PC screen or converted to other formats with the free CAN Log Viewer software.
To learn more about the new Voyage Recorder, see the product manual or the product's page.
The new model has the model number YDVR-04 and costs USD $249. The previous model, YDVR-03, without audio input costs $189. Both are available for ordering on the product page. The new YDVR Converter software released today works with data files of both models.
Next articles:
Previous articles:
See also: recent news, all news...