March 6, 2017

«A black box for your boat»: review of our Voyage Recorder in SailBits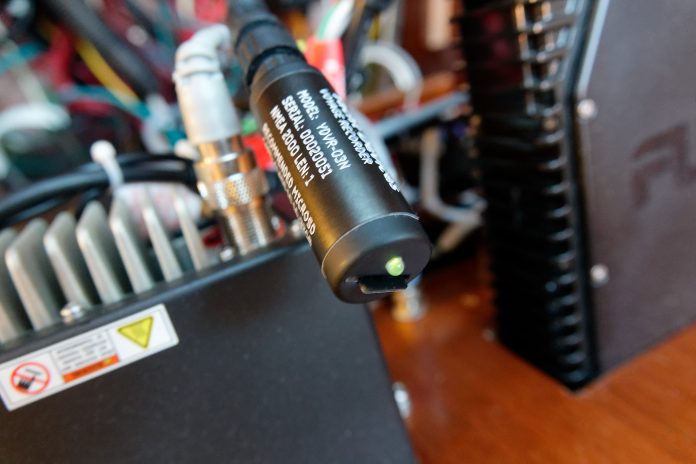 Steve Mitchell from Seattle, WA (USA) - SailBits creator and blogger, has tested the Voyage Recorder manufactured by "Yacht Devices Ltd" and published an independent review on his blog.
The blogger told his subscribers about the simplicity of the device in use, as well as its easy installation into your boat's network.
Mitchell paid much attention to our free software application that runs on Microsoft Windows, Mac OS X and Linux.
"The key to the entire device is the software that gives you the ability to take the files from the SD card and generate various different formats. You download the software from the Yacht Devices Downloads page, and unlike many other manufacturers, the software is available for Windows, Mac and Linux!
The software is super easy to use, and once you have it going, all you do is select a portion or all of the data files generated on the SD card and choose how you want it to be output.
What is awesome about the product is how many output formats you can choose. I personally will be using the GPX, CSV and Printable Log Book formats. Besides that it supports OpenSkipper XML, CanBoat/SignalK, CAN logs, and a list of devices on the network", — writes the author.
He also compared our NMEA data logger with a competitor, the VDR100 by Maretron. Among the important differences he highlighted were the significantly lower cost of the Yacht Devices product, more efficient data storage and the wider options of export types.
As a result he concluded:
"Great, simple hardware with quick install. Cross-compatible software for three operating systems that gives you a ton of different options to export the data — something I have not seen with many other tools. Gathers tons of data and allows you to meld it down to exactly what you want to start analyzing".
To learn more about the the Text Display see: www.yachtd.com/products/recorder.html.
| | |
| --- | --- |
| | The complete review is available here . |
Next articles:
Previous articles:
See also: recent news, all news...