July 27, 2017

Minor updates for Voyage Recorder PC software, USB and Wi-Fi Gateways, Text Display
Support of new data types, recording data from USB and Wi-Fi gateways for future analysis and creating of GPX tracks, fixes, and a new device announcement.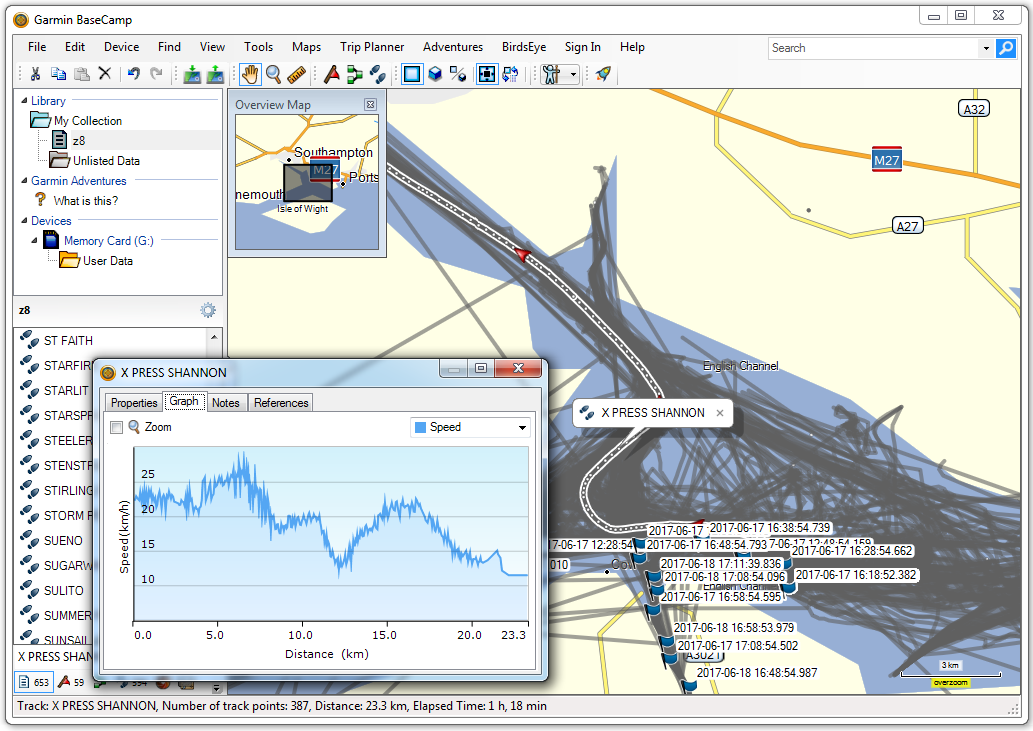 Picture 1. Garmin BaseCamp with tens of AIS tracks
YDVR Converter (PC software for Voyage Recorder) has been updated. The fixes provide compatibility with free Garmin Basecamp software (use the "Garmin V3" XML schema during conversion). We have also added fridge, freezer and inside cabin temperature support to GPX and CSV formats (inside and outside humidity was added in previous versions). XML output in OpenSkipper format now contains names of J1939 PGNs in addition to NMEA 2000 PGNs.
The CAN Log Viewer tool now displays NMEA 2000 and J1939 PGN names in the user interface, and allows viewing and recording live data from serial port of USB Gateway and TCP ports of Wi-Fi Gateway to a .CAN file. The recorded .CAN file can be converted to a .DAT format and processed with YDVR Converter software to convert NMEA 2000 data to GPX tracks, spreadsheets and other formats. Of course, it is not as convenient as recording data with the Voyage Recorder, but it is suitable for tests and trials, etc.
The firmware of USB Gateway and Wi-Fi Gateway was updated to version 1.02. This update fixes the possible freezing of devices upon reception of some network messages and some minor bugs also. The next update for these products is planned on August and will include waypoint and route exchange messages.

The new firmware of Text Display has a new data page for inside and outside humidity data and also has some fixes. Do you still have no humidity sensor?
We are also glad to inform that a new Gateway will be released next week. It is a gateway between NMEA 2000 and a single NMEA 0183. It will support the same messages set as our USB and Wi-Fi gateways (including AIS, see Appendix D) and will work in both directions.
The main feature are:
MicroSD card slot, used for configuration, diagnostic data logging and firmware updates;
configurable NMEA 0183 port speed from 300 to 115200 baud;
flexible filtering system for NMEA 0183 and NMEA 2000 messages;
2500 VRMS galvanic isolation between NMEA 0183 and NMEA 2000 ports;
tiny size and low power, like all our devices.
The price of the Yacht Devices NMEA 0183 Gateway YDNG-02 will be $149 USD, and a discount will be also available for a few days after release.
All updates mentioned above are available on the downloads page. Subscribe to our mailing list and Facebook page to stay updated.
Next articles:
Previous articles:
See also: recent news, all news...