August 4, 2017

Jubilee device: NMEA 0183 Gateway YDNG-02
We are glad to inform you that our jubilee 10th product is in stock. It is a gateway between NMEA 2000 and NMEA 0183. Fast, smart and tiny.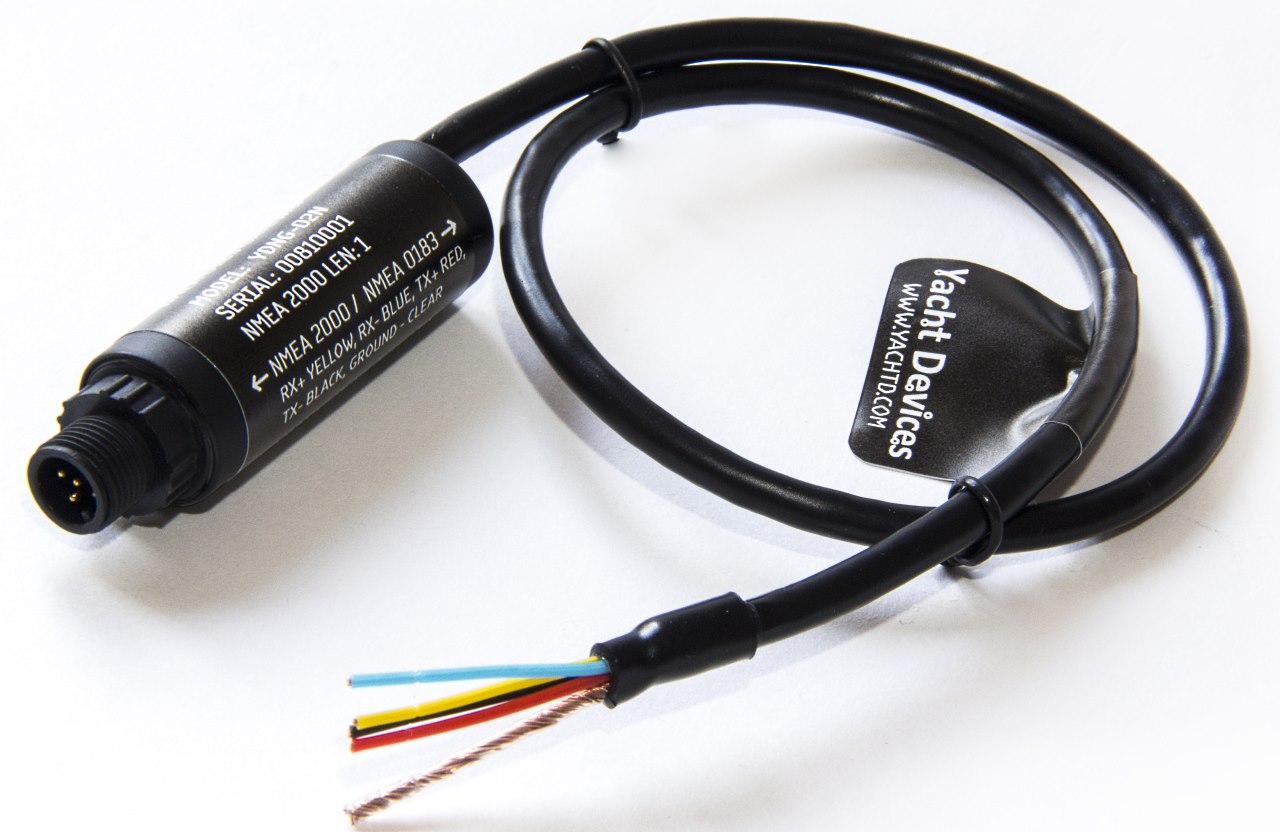 Our first product was introduced in March 2015. In the last two and half years, we have taken part in two NMEA conferences, exhibited at one expo, certified three devices in NMEA, and presented ten new devices in total. Moreover, we hope that two more new devices will be presented this summer (and we know that many of you are waiting for this - we are working hard!).
Our new Gateway is not just a "black box" or "black cylinder". It is equipped with a MicroSD slot, which allows recording diagnostics data (see example, extremely useful for NMEA troubleshooting), updating the firmware and configuring the device.
The Gateway has smart filters for NMEA 0183 sentences and NMEA 2000 PGNs (addresses and message IDs as well). The NMEA 0183 port of Gateway can be configured for any speed from 300 to 115200 baud and is compatible with RS-232 and RS-422 interfaces, AIS (38400 baud) and standard NMEA 0183 equipment (4800 baud).
And, of course, it provides high voltage galvanic isolation between NMEA 0183 and NMEA 2000, so you don't have to worry about impedance problems. You can safely connect it to the COM port of a PC or to a USB serial adaptor (we recommend our USB Gateway if you need a PC gateway for NMEA).
To learn more about the NMEA 0183 Gateway, see the product page and the Manual. Until August 11, you may order it with a 20% discount (coupon code: NMEA0183).
We wish to say thanks to all our users, who make our small startup so interesting and give us the energy to move ahead. It is a great pleasure to work for enthusiastic people from different continents and countries. Many offers of help, shared ideas, photos and logs from voyages, and videos with our devices have been put on forums and blogs and from customers and, we would say, our friends.
We extend our thanks to all of you and invite you to celebrate our jubilee!
Next articles:
Previous articles:
See also: recent news, all news...