September 22, 2017

Using Navionics Boating App with NMEA 2000 Wi-Fi Gateway
We are glad to confirm that our gateway is compatible with the popular Navionics Boating App. You only need to configure one of the gateway's servers to stream NMEA 0183 data from UDP port 2000.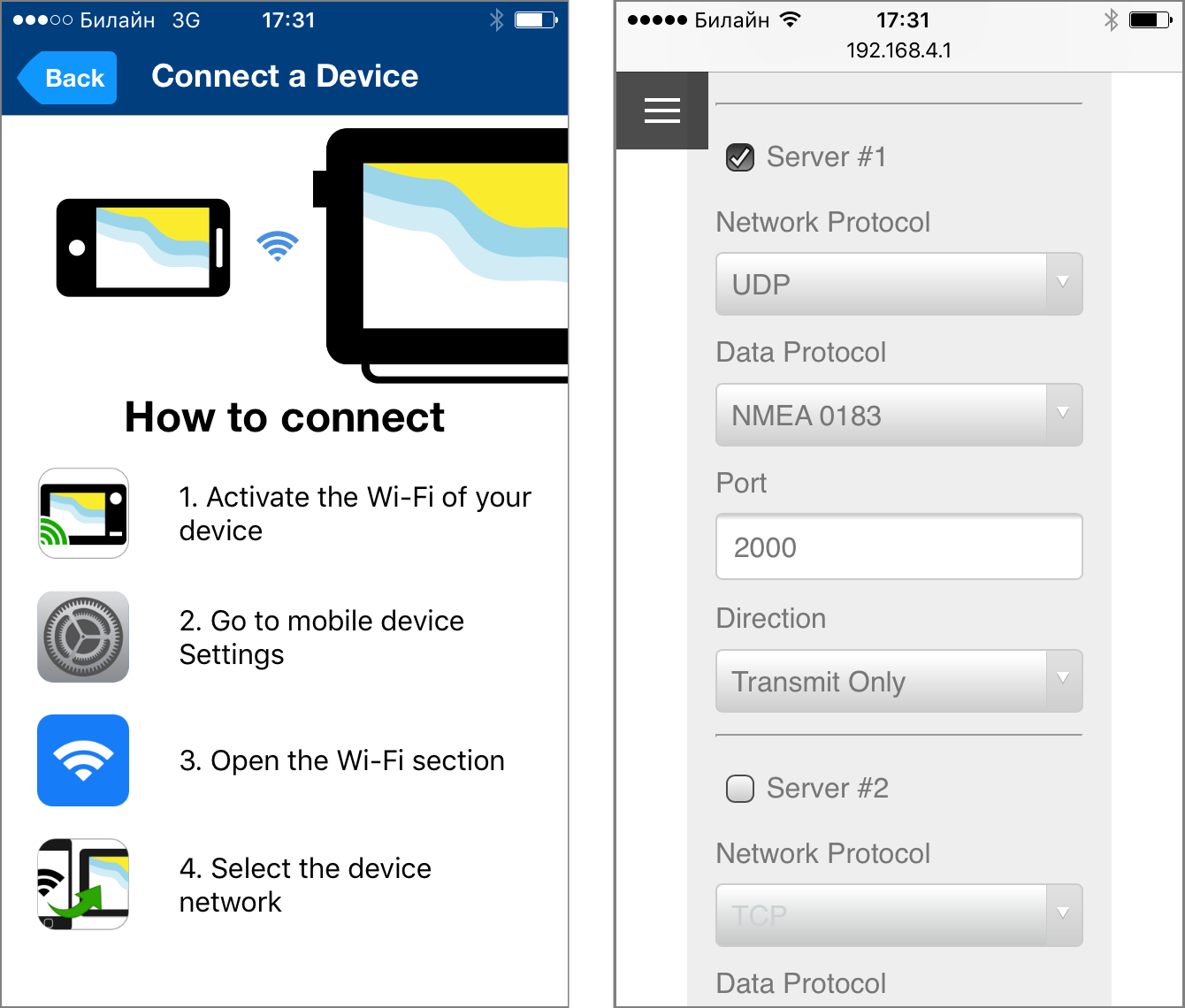 Picture 1. Screenshots of Navionics App for IPhone (left) and Wi-Fi Gateway (right) settings
Navionics is not only Raymarine's chart supplier, it became very popular thanks to the free Navionics Web App which allows viewing of marine maps online. Their IPad and IPhone apps and Android apps are also very popular thanks to inexpensive maps, which cost ten times less than the version for a chart plotter.
Unlike many other mobile apps which allow specification of the IP address and port of the NMEA 0183 data server, their "Connect a Device" page only contains instructions to connect Wi-Fi (see Figure 1). When your mobile device is connected to the NMEA gateway's Wi-Fi, everything should start work automatically without any settings.
And it does, but you need to tune the gateway's settings as it shown in Figure 1 (right). You should configure one of the servers to stream NMEA 0183 data on UDP port 2000.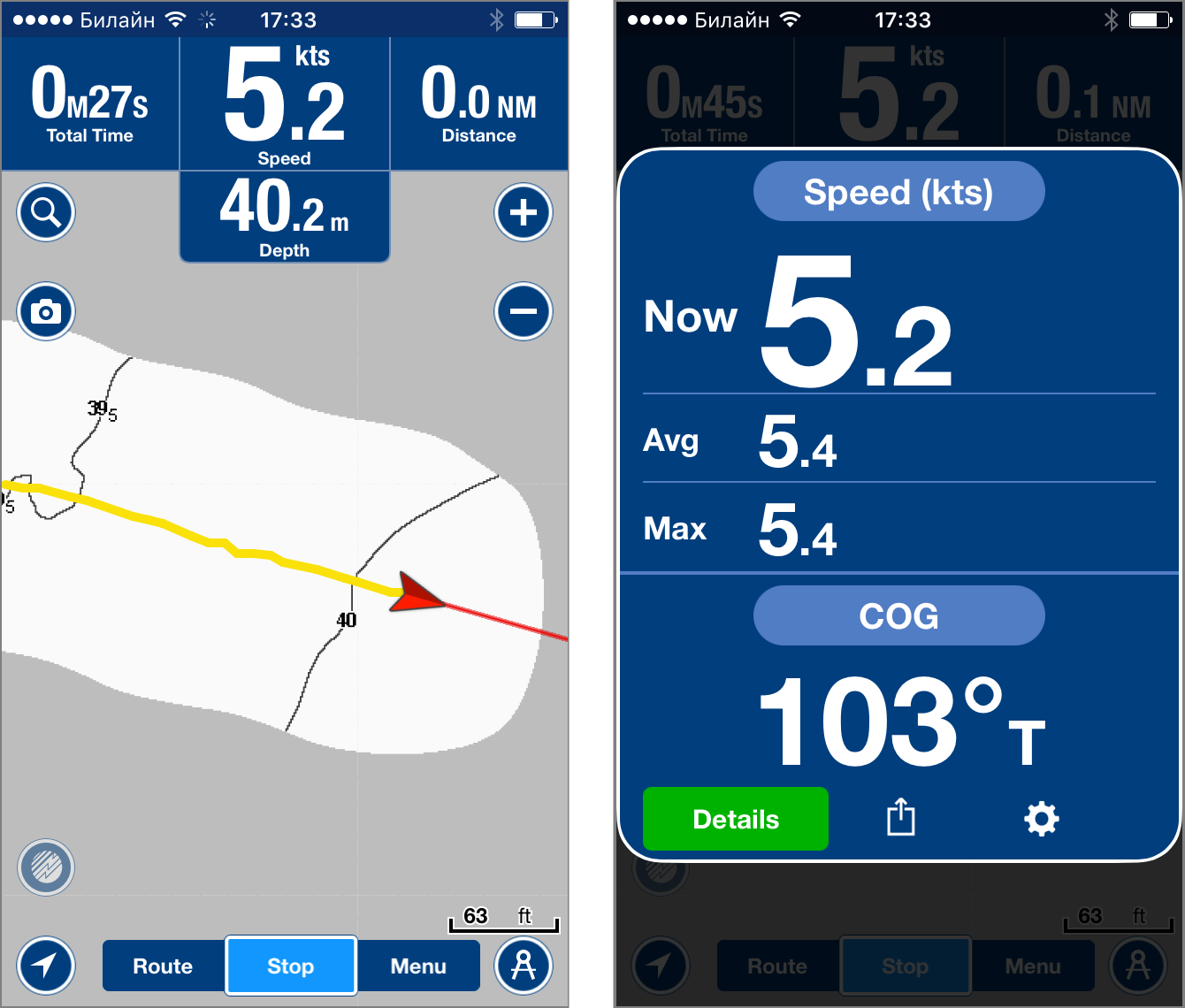 Figure 2. Navionics App connected to Wi-Fi Gateway
If the data server is configured correctly, the Navionics App will use the position and depth data provided by the gateway (see Figure 2). It will allow you to record your track and build your own depth chart (Figure 2, left) with free SonarChart Live feature, as well as use your smartphone or tablet as an informational display with big SOG and COG readings (Figure 2, right).
Another benefit is that using Wi-Fi instead of internal GPS noticeably saves the device's battery.
If you are interested in building your own depth chart, we also recommend reading our article about the ReefMaster PC application.
Next articles:
Previous articles:
See also: recent news, all news...