August 25, 2017

J1708 Gateway and amazing review in PBO
We are proud to present the J1708 Engine Gateway for NMEA 2000, it supports J1587 protocol and it is the only Gateway with support of Volvo Penta KAD engine protocol. The latest issue of Practical Boat Owner magazine contains amazing review of our devices.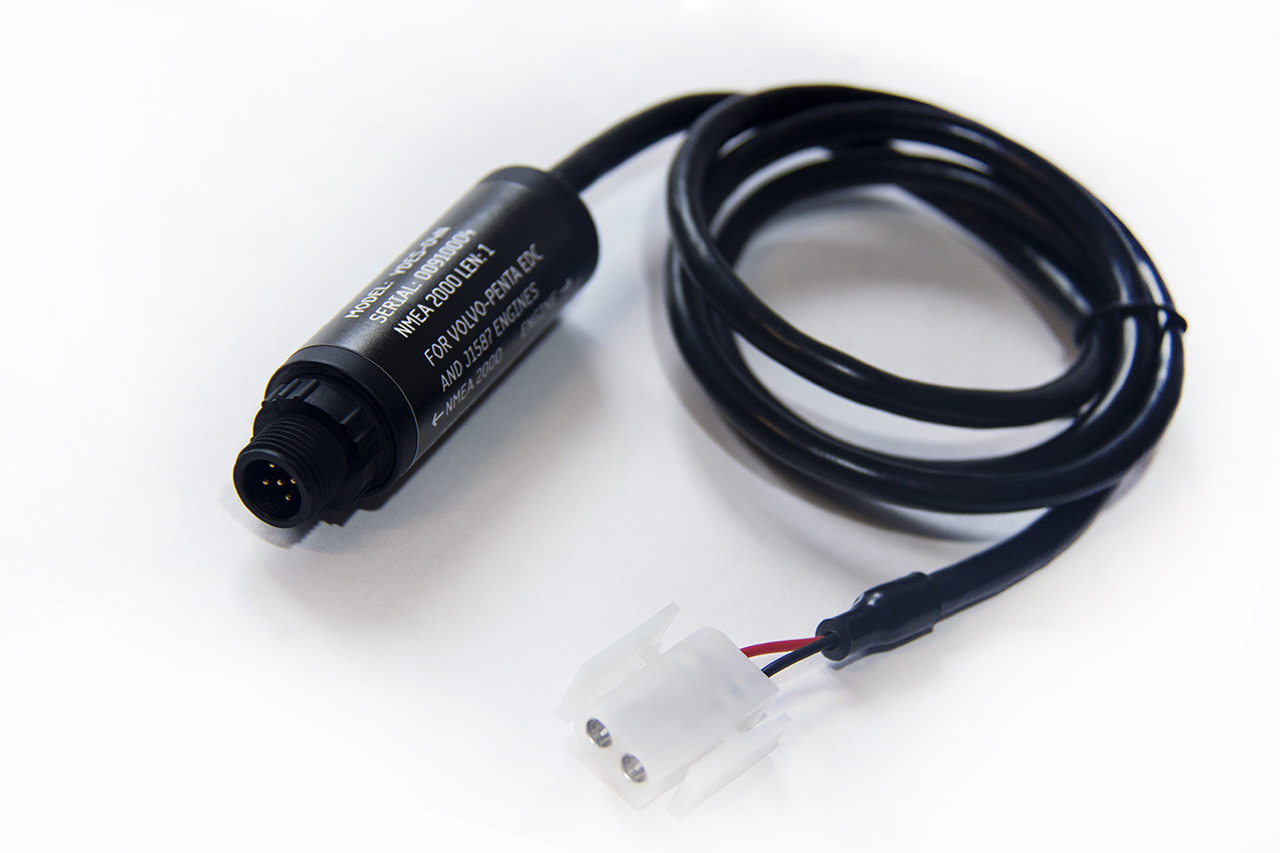 We started this project in the March, when found that we could not connect the Volvo Penta D12C-A MP engine equipped with EDC II using a J1939 interface. We had the same EDC unit from a Volvo truck in the lab, but the firmware of the marinized engine was very different. They use the J1939 interface for engine synchronization only.
Some manufacturers offer J1708/J1587 converters for J1939, but they have no experience with the marine market and we couldn't get the right answer concerning whether their product is compatible or not. At the same time, we had a lot of requests from KAD 44 and KAD 300 owners.
In April, when our creation, a new test adaptor wrapped in blue like a baby, was ready, we asked customers in the newsletter to test it. We sent out a test series in May. And we meet the surprise soon: KAD engines were silent. With the great help of a customer, we found that Volvo Penta EDC I engines use proprietary protocol compatible with J1708, but not with J1587...
And today this great work, in which several people from different continents were involved, is near to being finished, and we present our first device for J1708. It is a gateway from J1708 to NMEA 2000.
The Gateway provides all engine data supported in NMEA 2000 except tilt/trim for J1587 engines and the most important data for KAD engines. Reporting for two fuel tanks and two batteries is also supported. You can find a data table on the product page and technical data, including PID numbers, in the manual
As with many of other our products, it can record diagnostics data to a MicroSD card, is easily configured with a simple text file, and supports firmware updates. The Gateway automatically detects the engine protocol and we expect that it will work right out from the box without any additional settings.
The Gateway provides high voltage galvanic isolation for J1708, so there is no need to worry about impedance issues. It is not yet certified by NMEA, but it is ready for certification, tested with official tools and we will submit it for certification soon.
Our nice blue adapters (J1708 to J1939) will be released soon also. NMEA 2000 has a much smaller engine data set than J1939 protocol, so we need a bit more time to polish the firmware and especially the manual. At this moment, the adaptor is available by request with beta version of the firmware.
We wish to thanks all the users who took part in the testing of the adaptor, and especially Benjamine from the USA and Sasha from Germany, and we send our best greetings to all owners of Volvo Penta KAD engines with the momentous release of the Gateway, which they were very much waiting for. Next week we'll send personal notifications to everyone who contacted us on this subject.
And last, but not least. Ben Meakins from Practical Boat Owner magazine wrote a nice two-page review on many of our products in the September issue. We have proudly published the PBO verdict in the right frame of the main page and on this page below. We love this magazine, because, you know, we love to do things for boats and also to do things something on board ;)
---






« There are some useful products here, which can add to your NMEA2000 or Seatalk NG network. We found the USB gateway very effective to get network data to a laptop, and the Voyage Recorder is a great way to capture huge amounts of data of both your boat and its surroundings - useful to make a detailed logbook! »




Ben Meakins, Practical Boat Owner #617, September 2017
---
What is especially cool is that this is not a commercial publication and we never contacted PBO before. They just asked for several devices for testing and we sent them. It is great that PBO choose our products for review at its sole discretion. We always believed in what we do and now we know it for sure. Thank you Ben, it is a big honor for us and we see our BIG DREAM coming to life.
Next articles:
Previous articles:
See also: recent news, all news...