July 17, 2017

Engine Gateway YDEG-04 is certified by NMEA
We are also glad to present a new box design and new adaptor cable for Volvo Penta EFI engines.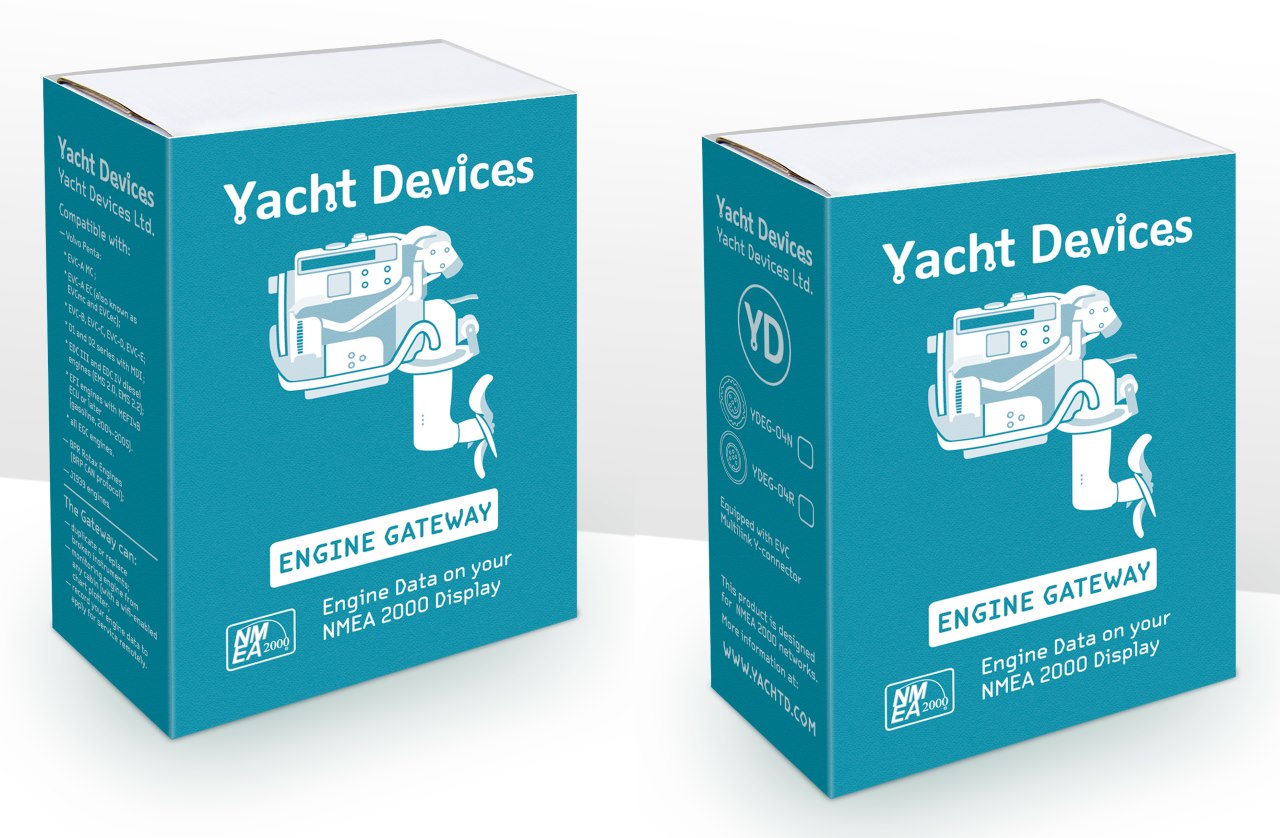 Picture 1. New boxes with NMEA logo
The Engine Gateway is the best choice if you wish to save money when connecting your engine to NMEA 2000:
it is well documented and requires only basic skills to install it;
it is less priced than the Volvo-Penta Gateway, Maretron JK100 and Raymarine ECI-100 products;
it has a built-in Y-connector for an engine which is adequate for connection in most cases (an original Volvo Penta Y-connector alone costs more than half of the price of our entire gateway);
It can be configured with a text file on a MicroSD card, so you don't need an instrument display (as in case of Maretron) or special tool to configure and install the gateway (and in most cases our gateway does not even require any configuration);
It can record engine data to a MicroSD card, and that is enough to check what is data available, whether the configuration is correct, etc.;
It is the only gateway that supports both Volvo Penta EVC-A and Bombardier Rotax (BRP CAN) engines.
We are very pleased to announce that this device has passed National Marine Electronics Association (NMEA) certification. The Gateway works with Garmin, Raymarine, Simrad, Furuno, Lowrance and many other chart plotters and instrument displays; certification ensures that it works with all NMEA 2000 compatible equipment.
We welcome our new dealers from Germany and Russia, and hope that our products will be available soon in internet stores and on store shelves in other countries. We also hope that the new design will help our future non-internet customers to find our products on store shelves. The new design is already available for the Humidity Sensor and Engine Gateway, and will soon be available for all other our products.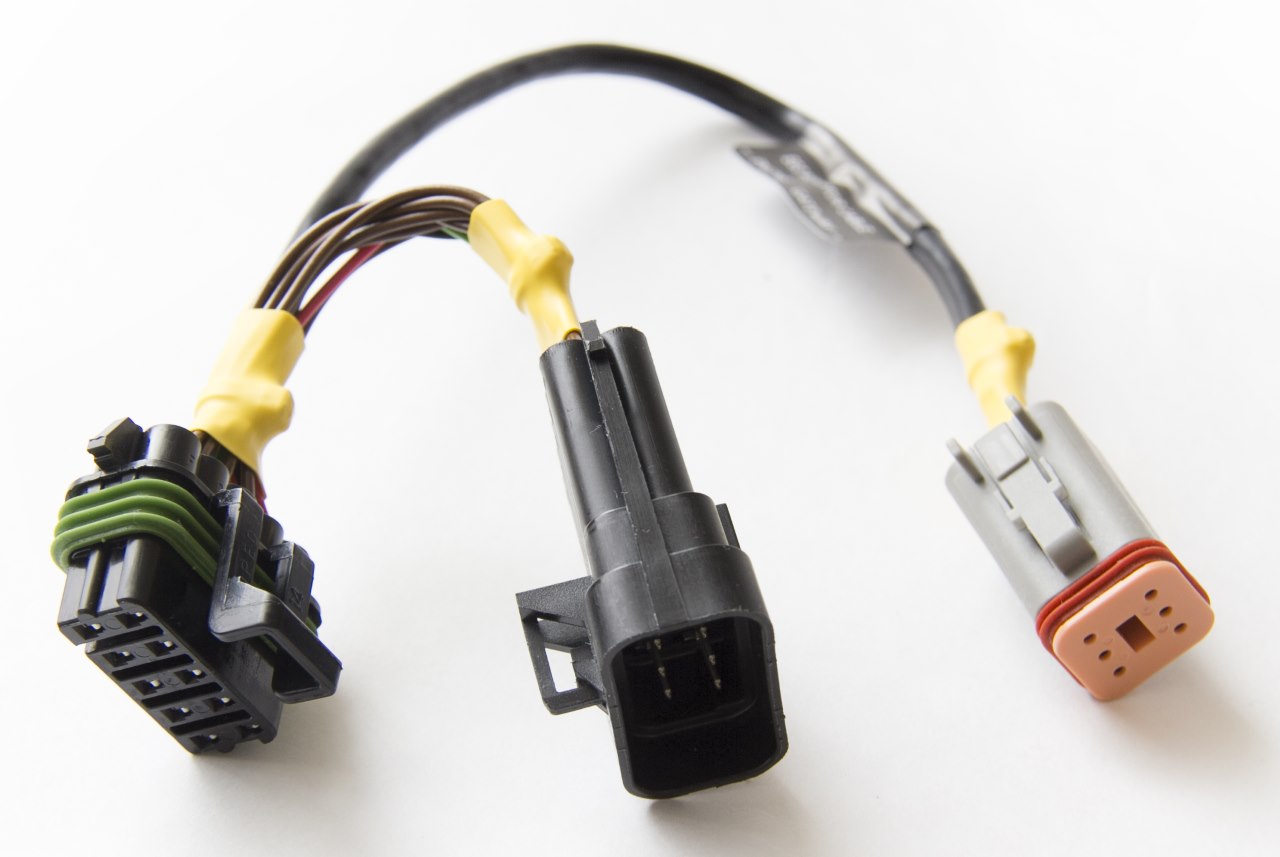 Picture 2. EFI adaptor cable
We recently presented our new adaptor cable for Caterpillar engines. Today we are glad to inform you that Volvo Penta EFI (gasoline engines) cables are in stock. EFI cables are designed for Volvo Penta engines with MEFI4b ECU without an EVC system fitted (in case of EVC, you don't need any adaptor cable). The list of compatible engines includes 4.3 GXi-E (EF), 4.3 OSi-E (EF), 5.0 GXi-E (EF), 5.0 OSi-E (EF), 5.7 Gi-E (EF), 5.7 OSi-D (DF), 5.7 GXi-F (FF), 5.7 OSXi-D (DF), 8.1 Gi-E (EF), 8.1 OSi-A, 8.1 Gi-F (FF), 8.1 OSi-B, 8.1 GXi-D (DF), and 8.1 GXi-E (EF).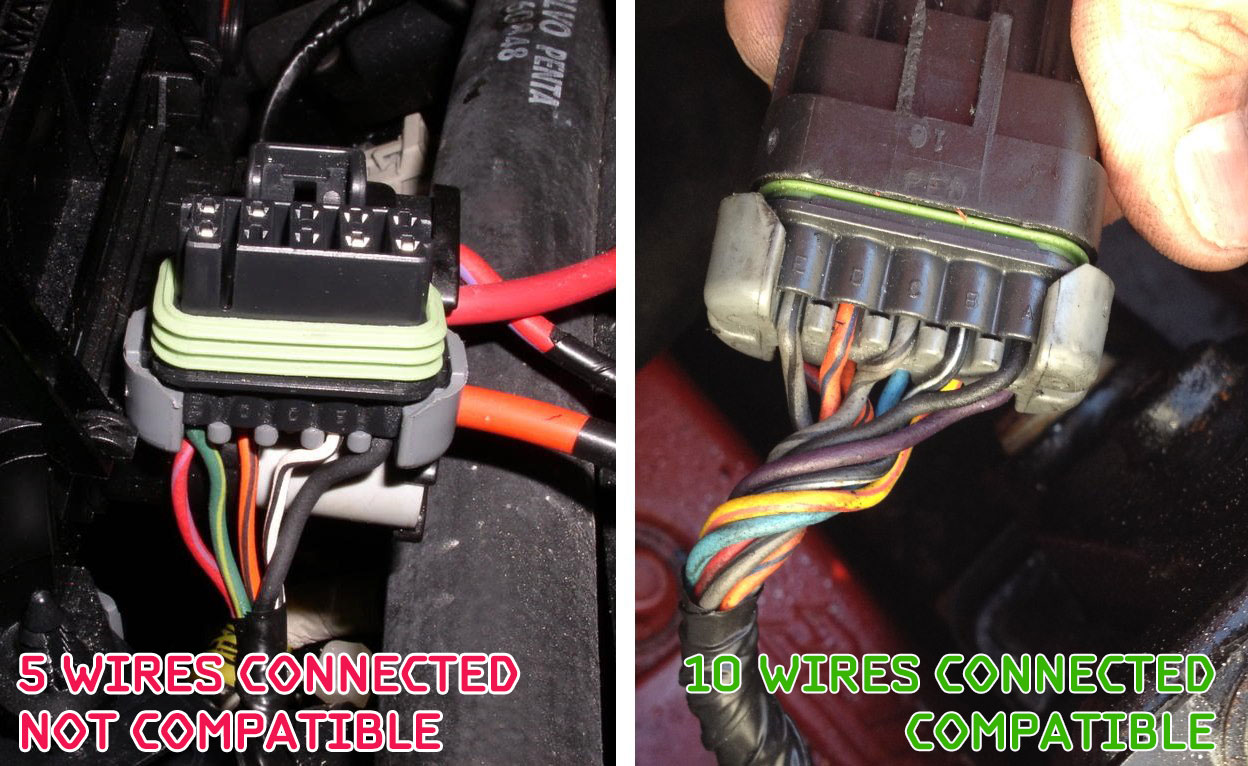 Picture 3. Marine DLC Connector (MEFI)
You can easily check whether your MEFI engine is compatible by the number of incoming wires on the Marine DLC diagnostics connector. Compatible engines have ten wires and non-compatible engines have only five wires.
The next update for YDEG is coming soon and it will support fuel economy data and more settings for our coming J1708/J1587 adaptor. We have a lot of requests for this adaptor, but this product is not completely tested yet. We are waiting for feedback from our early adopters and will personally inform all customers who asked about this product when it is ready.
You can also subscribe to our mailing list and Facebook page to stay updated.
Next articles:
Previous articles:
See also: recent news, all news...