December 24, 2021

Merry Christmas and Happy New Year
The Yacht Devices Team wishes you very happy holidays and great voyages in the New Year. We'd to share our schedule, plans and some numbers!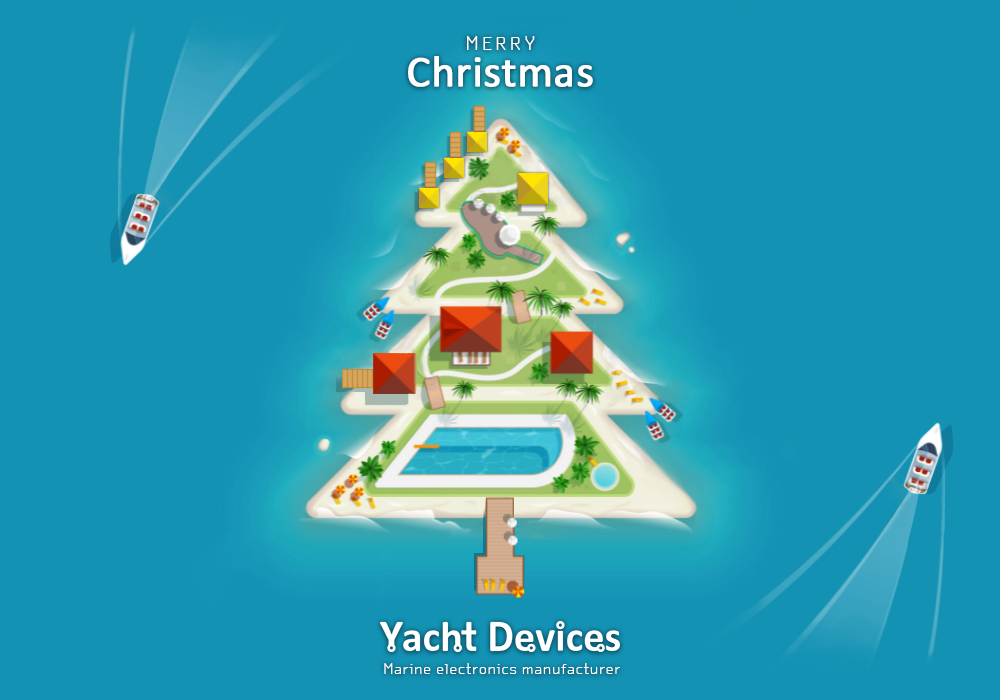 Despite Covid waves trying to wash out humanity, the boating industry is still afloat and growing! We are glad to report that our year-on-year sales growth from 2020 to 2021 was 26%; and up 44% in comparison with 2019 in spite of problems with logistics and the chip crisis.
We would like to take this opportunity to thank our customers & partners for their support, we really couldn't do it without you.
This year we released the Battery Monitor and the four-channel version of the Tank Adapter YDTA-04. We recently released our 3rd engine gateway designed for petrol outboards without electronics, the Outboard Gateway (DAME Design Award-nominated product).
Also, we found three interesting cases with Volvo-Penta, Yanmar and Caterpillar engines, so we add the two new cables to our stock.
We also published updates for half of our products. You can check them on the Downloads page. We have a new project in development, and announcements are planned in 2022 - a tiny autopilot module that controls a 10A (16A peak) hydraulic pump or electrical linear drive, or an electrical clutch. It will be an inexpensive and simple solution for small crafts up to 8 meters.
Subscribe to our mailing list and/or Facebook page so you don't miss our updates.
Please be reminded that our office will be closed from December 31 till January 5; all orders placed during this time and all requests sent to us will be delivered and replied to on January 6.
Happy holidays!
Next articles:
Previous articles:
See also: recent news, all news...