March 14, 2016

Analyze fuel and water consumption and the heeling impact with Voyage Recorder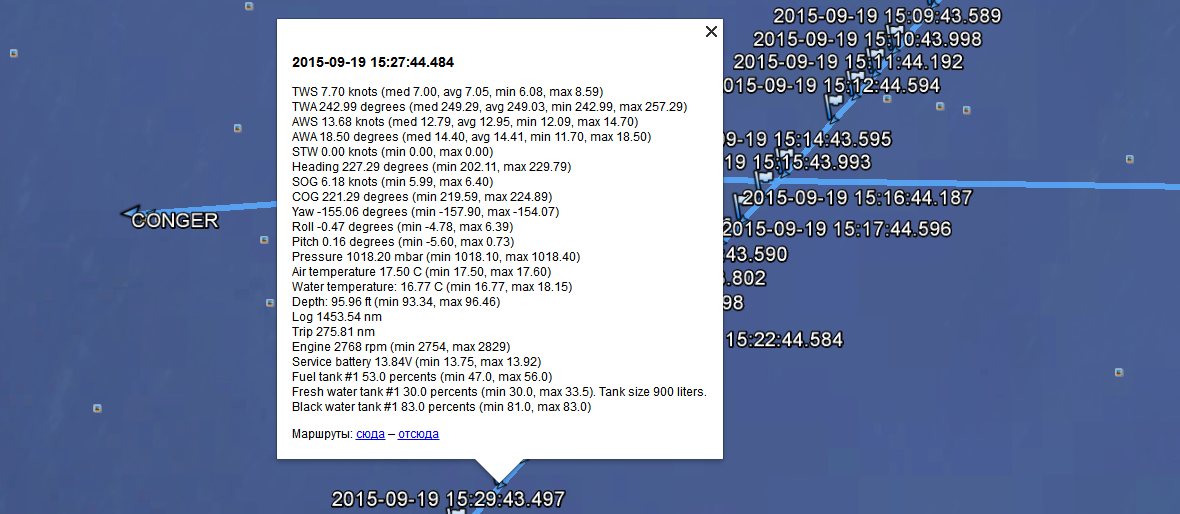 We are glad to present Version 1.02 of the YDVR Converter. This program converts Voyage Recorder data files into tracks, spreadsheets, printable logbooks and other formats. In addition to some improvements and fixes, it contains two new features.
Firstly, fluid levels in tanks are supported. Now you can get data about levels in the fresh water, black water and fuel tanks. This data is available in GPX tracks, CSV spreadsheet files and in logbooks (new macros are added to the template). This is a great new feature because you can monitor water and fuel consumption, which is especially important for motor boats.
Secondly, we have added yaw, roll and pitch data. Heeling greatly affects speed. Now you can analyze your boat behavior with more accuracy. We hope that this feature will especially useful for racers.
Note that Voyage Recorder saves all data from the network to a MicroSD card. And these new features relate to the PC software only. You do not need to update Voyage Recorder's firmware to get these new features to work.
We also wish to draw your attention to new documents recently published in the Downloads section:
These documents contains step-by-step guides on how to handle Voyage Recorder's data in Microsoft Excel. Even if you prefer a different spreadsheet processor, e.g. Numbers or LibreOffice Calc, these documents will show you the principle of solving such tasks.
YDVR Converter works with Microsoft Windows, Mac OS X and Linux. You may download it free in the Downloads section. If you do not have the Voyage Recorder yet, the download contains test data for training.
Next articles:
Previous articles:
See also: recent news, all news...