April 6, 2016

The Display is in stock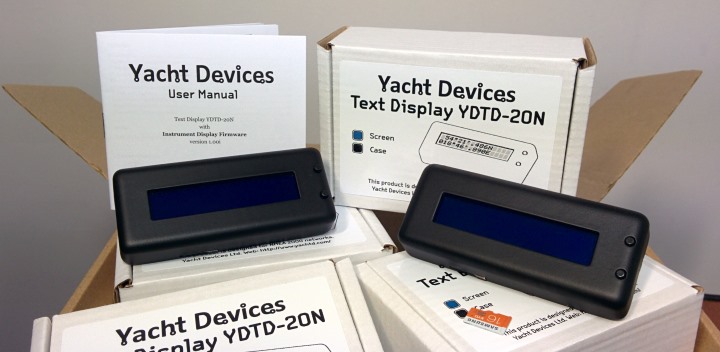 Text Display YDTD-20N with NMEA 2000 Micro Male connector is in stock and ready for order.
This NMEA 2000 multifunction instrument display provides you with the following data:
vessel's position (GPS);
speed and course (SOG, COG, STW, heading);
wind data (AWA, AWS, TWA, TWS);
weather data (air and water temperature, atmospheric pressure);
water depth;
log and trip distance;
engine revolutions, two engines are supported;
batteries voltage;
system time.
And this list will be continued at the following firmware updates. The Display's dimensions are 91x39x16mm, typical power consumption is 20 mA only. One model with a black case and blue screen is available at this moment.
To learn more about Text Display see: www.yachtd.com/products/display.html
Next articles:
Previous articles:
See also: recent news, all news...