December 23, 2022

Merry Christmas and Happy New Year
The Yacht Devices Team wishes you very happy holidays and great voyages in the New Year. We'd to share our schedule and plans!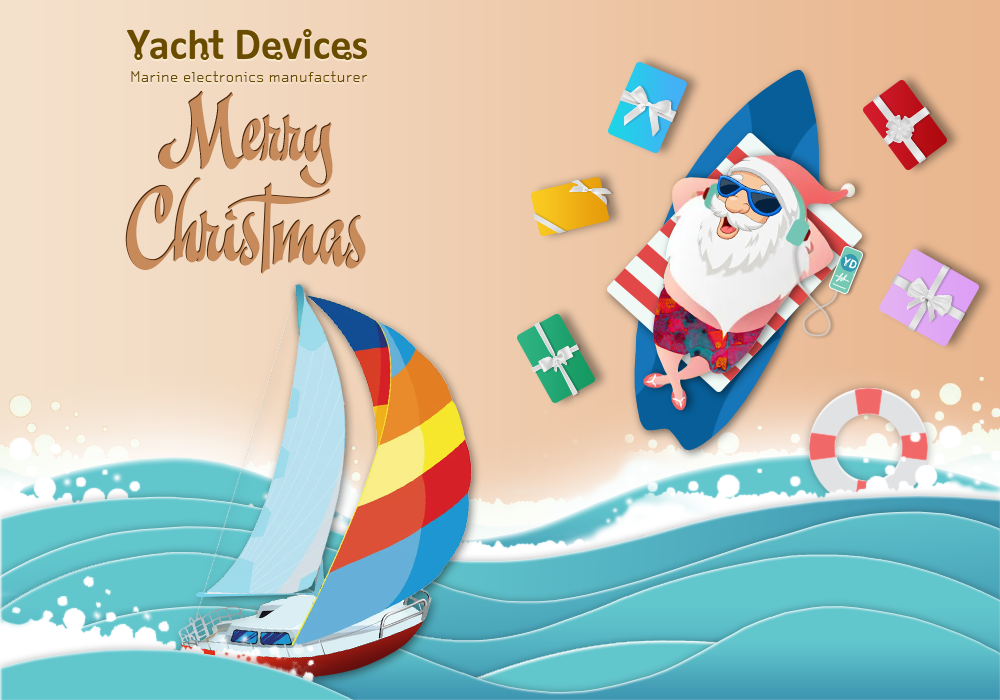 We thank all visitors, customers and partners for their help and support and wish peace, Happy New Year and Christmas, great pleasure voyages and successful races in 2023!
Please be reminded that our office will be closed from December 31 till January 4; all orders placed during this time and all requests sent to us will be delivered and replied to on January 5.
Happy holidays!
Next articles:
Previous articles:
See also: recent news, all news...