October 2, 2023

Update for all N2K Gateways
The USB Gateway, NMEA 0183 Gateway, Ethernet Gateway, Wi-Fi Gateway and NMEA 2000 Wi-Fi Router have been updated to firmware version 1.70. Autopilot control added to Web Gauges.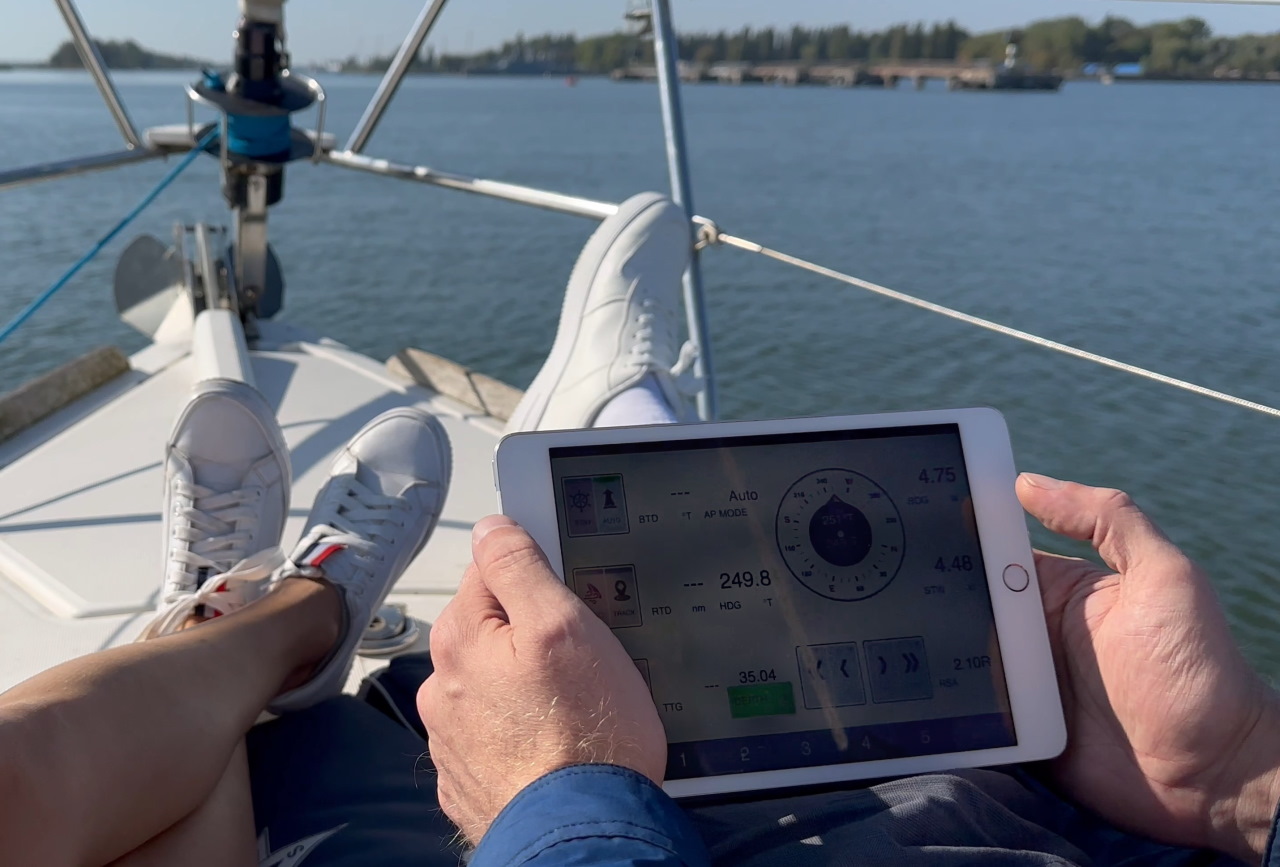 This article was modified on 1 December 2023 in accordance with changes in firmware version 1.71, where some controls in Web Gauges have been renamed.
Over the years we have added features and made some urgent fixes as requested by our users, and this release has the same version number for five products because we have aligned the list of features and fixes for them. Our recommendation is for all users to install these updates.
However, this is not the only reason for the version alignment. These products support our Autopilot, which will be released in the first half of October at an unbeatable retail price of USD 349. The Ethernet Gateway, Wi-Fi Gateway and NMEA 2000 Wi-Fi Router have updated Web Gauges, which have a new page "5" with Autopilot controls in the default layout.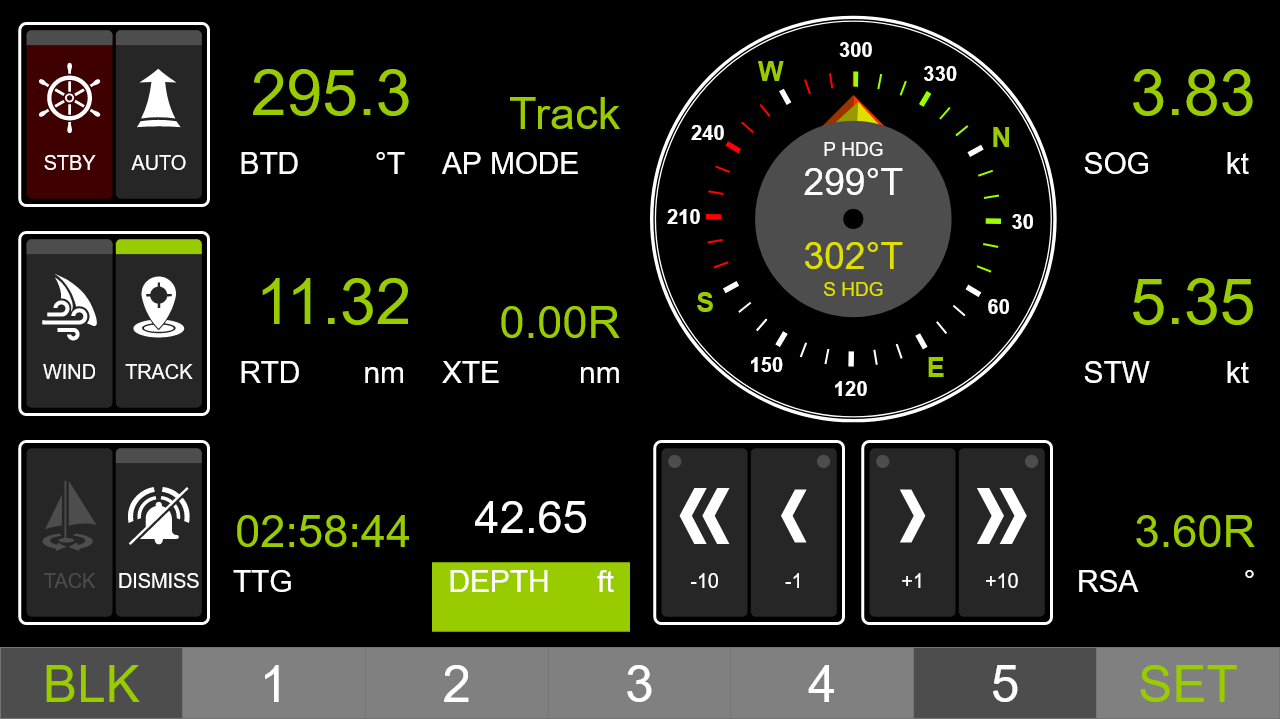 Figure 1. Web Gauges got the fifth page
The good news is that this page works not only with Yacht Devices autopilots, but also with Raymarine autopilots, at least the SPX-30 and EV-1, which have already been tested. However, you will have to change some settings to use it with Raymarine.
And, of course, to use this feature, configure Server #1 as bi-directional on the NMEA Server page of the settings, and check "Control Raymarine autopilots from NMEA 0183" and "Control Yacht Devices autopilots from NMEA 0183 and Web Gauges" (even if you only want to control Raymarine autopilots) on the "NMEA Settings" page (see Figure 4 below).
As you can see from the screenshot above, there are lots of new controls and new data bars! Paired buttons STBY/AUTO, +10/+1, -10/-1 and so on are new PILOT CONTROL (the type of buttons can be selected in the control settings). To use with Yacht Devices Autopilot, the CONTROL / BANK setting of the control should be set to 5 (default value, our autopilots have "virtual buttons" which can be managed as NMEA 2000 binary switching bank and it is the bank number). For use with Raymarine, set the CONTROL/BANK value to "Third Party".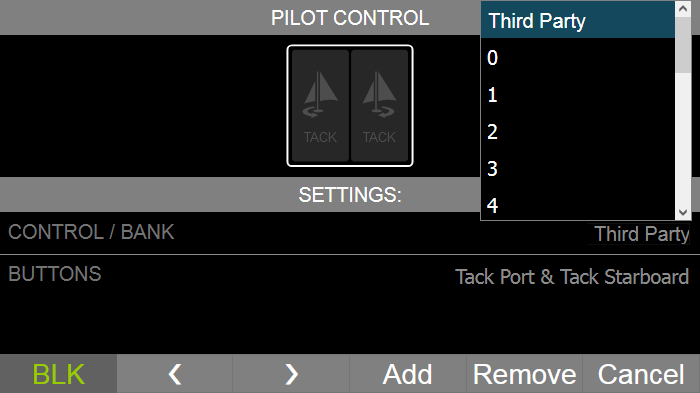 Figure 2. Set the CONTROL/BANK value to "Third Party".
The new abbreviations in the screenshot are "NAV. DATABAR", which can now display four new values in addition to the nine old ones:
Bearing To Destination (BTD)
Range To Destination (RTD)
Waypoint Closure Velocity (WCV)
Time To Go to Waypoint (TTG)
The autopilot mode is displayed with the new "PILOT DATABAR", which can also display the pilot's heading, commanded rudder angle and some other data.
The circular gauge in the screenshot is a new "PILOT GAUGE", of course it has settings and we hope you will play with it to configure it to your liking.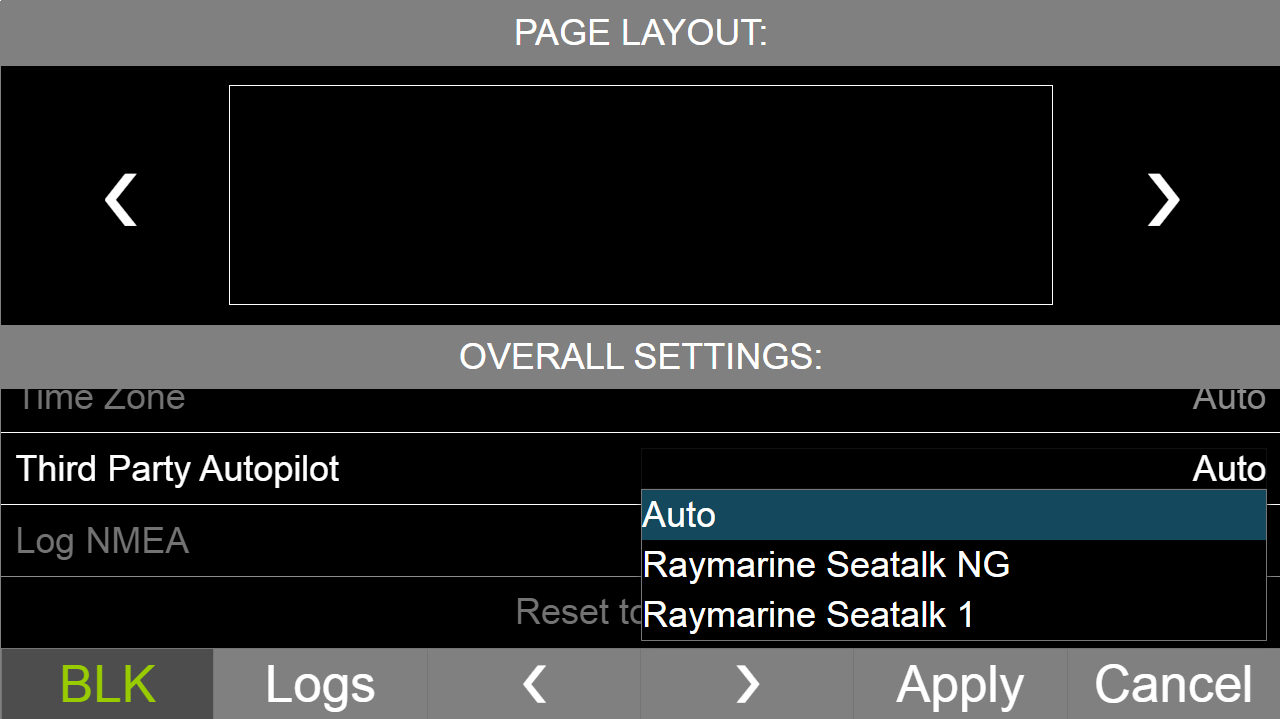 Figure 3. The way to control Raymarine autopilot
And the last thing you may need to configure is the global setting "Third Party Autopilot". Modern autopilots such as Evolution and 15 year old autopilots such as SPX (connected over SeaTalk NG or NMEA 2000) should be set to "Raymarine SeaTalk NG" and older models (connected over SeaTalk 1) can be set to "Raymarine SeaTalk 1". In most cases you will not need to change the default value of "Auto" and Web Gauges will recognise your autopilot correctly.
Above this setting in Figure 3 is the Time Zone setting, which is set to Auto but can be changed to override the local time zone received from NMEA 0183.
The old RUDDER gauge now has a PILOT INTEGRATION setting which, when enabled, will display the target rudder angle and limits on the gauge.
The full list of new data types can be found on the Web Gauges page. It is really cool that a Wi-Fi gateway or router can turn your mobile phone into an autopilot remote! You can sunbathe on deck without having to jump up to avoid a container ship!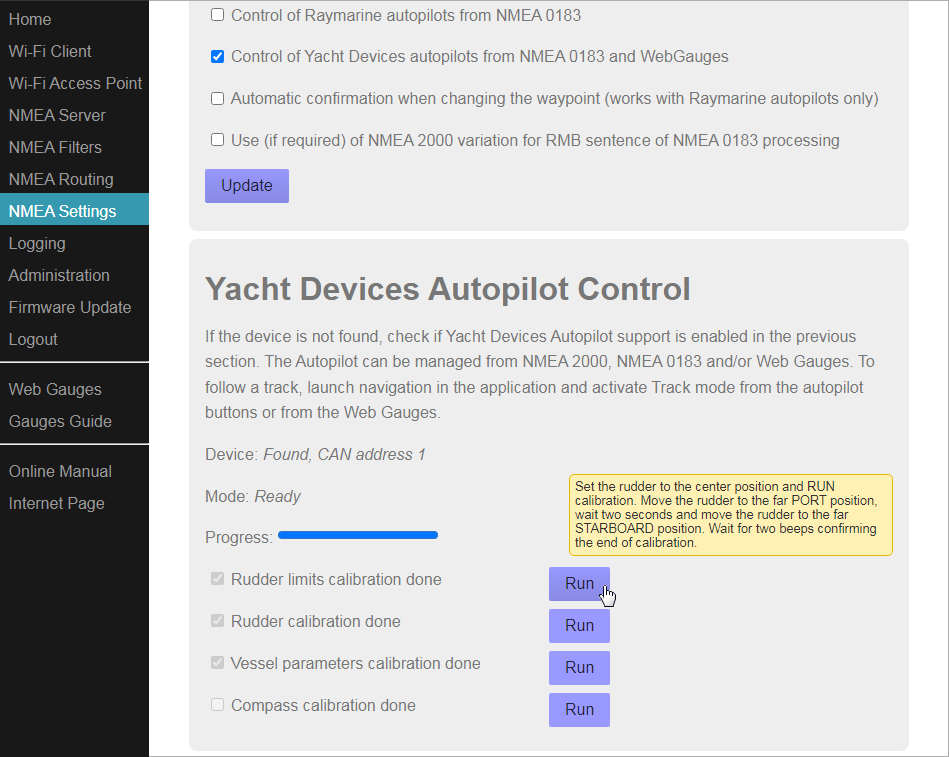 Figure 4. Yacht Devices Autopilot calibration
In the above products, when Yacht Devices Autopilot support is enabled, the Autopilot status is displayed in the "NMEA Settings" page and you can perform the calibration process from here.
In the NMEA 0183 Gateway, the Yacht Devices Autopilot support can be enabled by setting YD_AUTOPILOT=ON. When the setting is on, it's state and calibration status will be displayed in the YDNGSAVE.TXT file:
  # Autopilot
  RAY_AUTOPILOT=OFF
  WPT_AUTO_CONFIRM=OFF
  RMB_N2K_VARIATION=OFF
  NAV_DATA_MAG=OFF
  YD_AUTOPILOT=ON

  # Yacht Devices Autopilot address is 1 (01h), updated 7 seconds ago
  # Status: Ready
  #
  #     Rudder limits calibration: DONE
  #            Rudder calibration: DONE
  # Vessel parameters calibration: DONE
  #           Compass calibration: not completed
  #
  # To run calibration, add the command CALIBRATION=LIMITS (RUDDER,
  # VESSEL, COMPASS)

Calibration can be started with the CALIBRATION command; this function can be useful if you have decided to install only the STANDBY and AUTO buttons (to enter the calibration menu, all five buttons must be connected to the autopilot). Alternatively, you can install only two and correct the course manually or control the autopilot from the MFD.
In the USB Gateway, to enable Yacht Devices Autopilot support, you should enter the command SET YD_AUTOPILOT ON in the console. When support is ON, this command will also display the status of the autopilot. The CALIBRATION command can be used to calibrate the autopilot.
To support the Yacht Devices Autopilot, the conversion of PGN 127237 "Heading/Track Control" to NMEA 0183 sentence HTD has been added. This conversion works even when autopilot support is disabled.
We have also improved the conversion of NMEA 0183 coordinates to NMEA 2000 to a fantastic accuracy of 180 microns (0.18 mm). The accuracy of geographic coordinates transmitted with NMEA 0183 is typically 1.8m (thousandths of a minute), but some specialised scientific equipment transmits data with much greater accuracy. At the same time, the resolution of PGN 129025 "Position, Rapid Update" is 0.0000001 of a degree (or 11 millimetres) and the better resolution can only be achieved in PGN 129029 "GNSS Position Data" which has a resolution of 0.00001 microns (1x10E-16 of a degree). We don't know why NMEA needs to be in such sharp digits, but we are sure that someone on the planet actually needs it and will get the new request on our support line.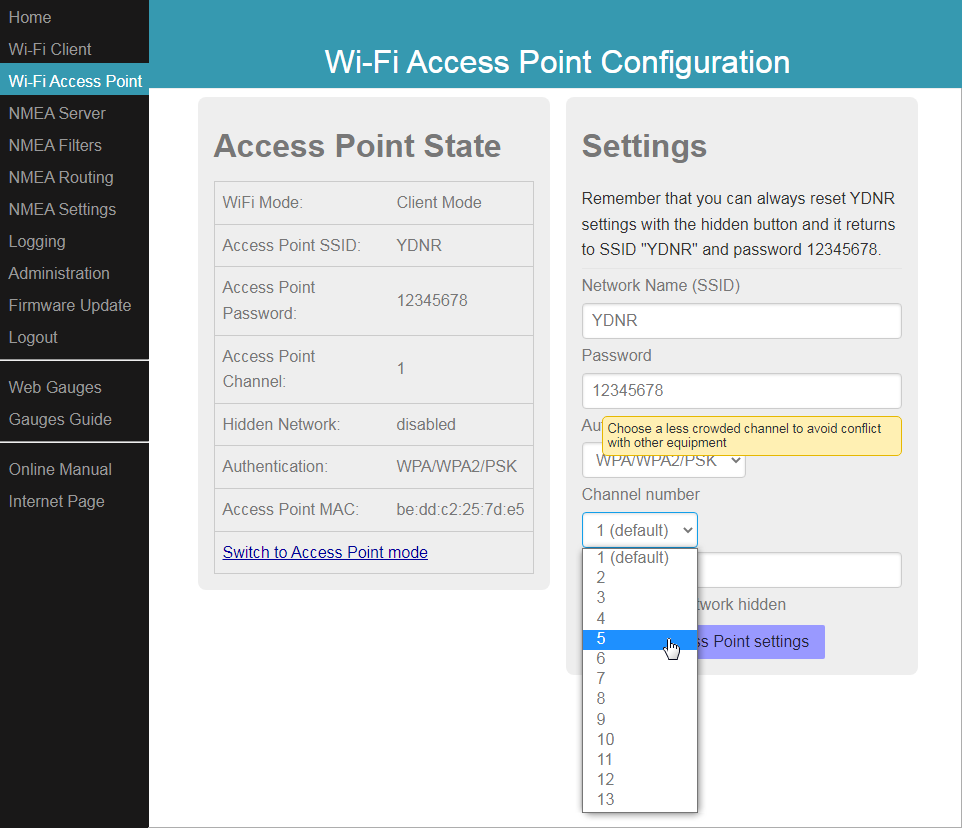 Figure 5. Wi-Fi channel selection
The next cool feature for the Wi-Fi Gateway and NMEA 2000 Wi-Fi Router is the selection of the Wi-Fi channel in Access Point (Station) mode. In some busy marinas, the default channel 1 is overloaded with other networks, and selecting a different channel can significantly improve the connection. If you change the channel, you don't need to change anything on your phone, tablet or laptop. But you may need one of them to scan the networks around you and find the best channel for your location. Check out this article that covers this topic for all operating systems.
The firmware update 1.70 for NMEA 0183 Gateway YDNG-03, NMEA 2000 Wi-Fi Gateway YDWG-02, NMEA 2000 Wi-Fi Router YDNR-02, NMEA 2000 Ethernet Gateway YDEN-02 and NMEA 2000 USB Gateway YDNU-02 is available at Downloads page.
Next articles:
Previous articles:
See also: recent news, all news...