December 23, 2020

Merry Christmas and Happy New Year
All of us at Yacht Devices are wishing you a very happy and safe holiday and great voyages in the New Year.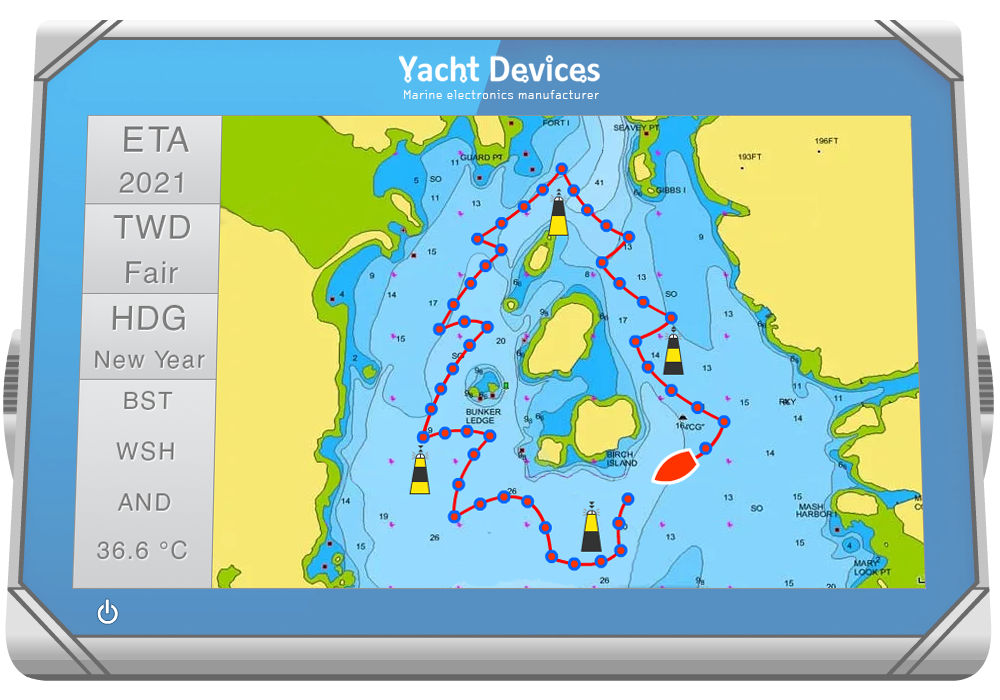 This year began for us with a very successful Dusseldorf Boat show, and we hope that in 2021 we'll able to meet you in Dusseldorf in April again. At the end of January, we submerged the prototype of the dolphin sound recorder in the Atlantic Ocean near Cape Verde. It was very interesting idea: to collect dolphin voices from sailing yachts and upload them to the cloud for researchers. Dolphin's language has about 15000 words, and we hoped to be able to to ask questions to which people still have no answers. While the pandemic closed free access to oceans for us, we postponed this project, but we still believe that we'll able to ask dolphins about life, happiness, sailing and the universe. And that's why we look to the future with optimism. We believe that dolphins can help us stop wars and violence, and be free and happy.
This year was nightmare for our logistics team (especially in April and May), because from time to time post services and air carriers stopped in different countries, and we had unpredictable delays with delivery and nobody could tell us where the shipments were or when to expect delivery. We are thankful to all our dealers and users who treated these problems with understanding.
Due to global logistic problems, we postponed the release of the Battery Monitor and Tank Adapter YDTA-04 (the same as YDTA-01, but with four measurement channels and in a different case). We expect that the situation will start to stabilize in February and we'll able to release them and fill stocks of our dealers before sailing season.
The only thing we released this year was Cloud Service. Our Ethernet and Wi-Fi products can collect weather, engine, digital switching and other data, and upload them to the Cloud to view them online, remotely monitor your vessel, download tracks and data from home and share with friends and family. In the release version, you can view tracks online, and even share data from multiple boats on one page to visualize races even in real time!
We also published updates for half of our products. You can check them on the Downloads page. We have two new projects in development, and announcements are planned in February. Subscribe to our mailing list and/or Facebook page so you don't miss it.
Please be reminded that our office will be closed from December 31 till January 4, all orders placed during this time and all requests sent to us will be delivered and replied to on January 5.
We are wishing you a very happy and safe holiday and great voyages in 2021 !
Next articles:
Previous articles:
See also: recent news, all news...