Our Tank Adapters allows you to connect an existing resistive or voltage type fluid level sensor installed on a tank and display the fluid level on NMEA 2000 devices, including chart plotters. Devices can be configured to report one of the seven fluid types defined in the NMEA 2000 standard: Diesel Fuel, Gasoline Fuel, Oil, Fresh Water, Waste Water, Black Water (Sewage), or Live Well.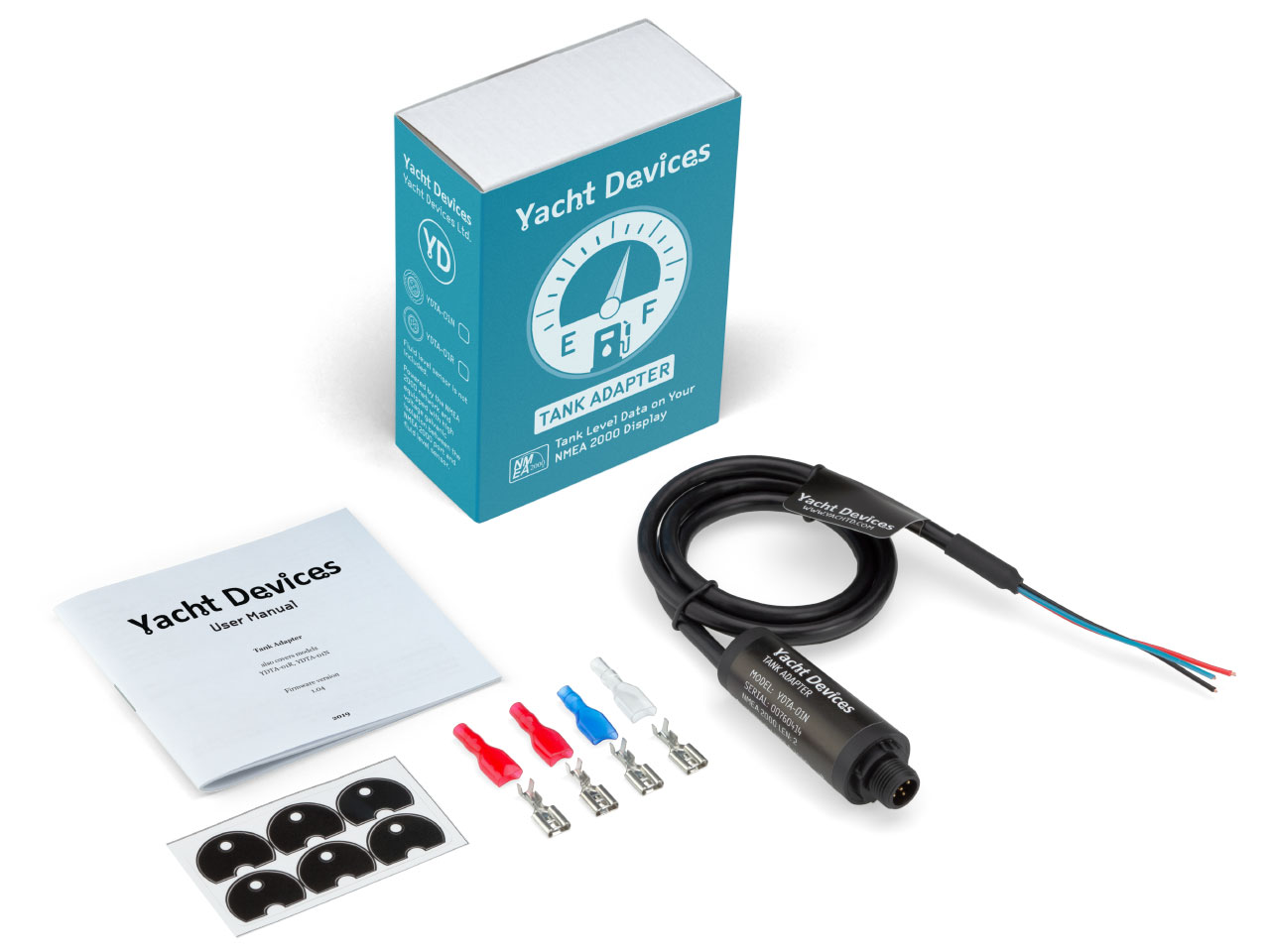 Tank Adapter YDTA-01
The Device allows to connect a single tank, but it can be ordered with NMEA 2000 Micro Male or Raymarine SeaTalk NG connector. The Adapter is equipped with a Micro SD card slot intended for configuration, firmware updates, diagnostics and data logging. No special software is required. You only need a device (laptop or smartphone) with a MicroSD card reader and a simple text editor. It can also be configured over the NMEA 2000, the same way as YDTA-04 model.
The YDTA-01 has less power consumption than the YDTA-04 model, 45 and 51 mA correspondingly.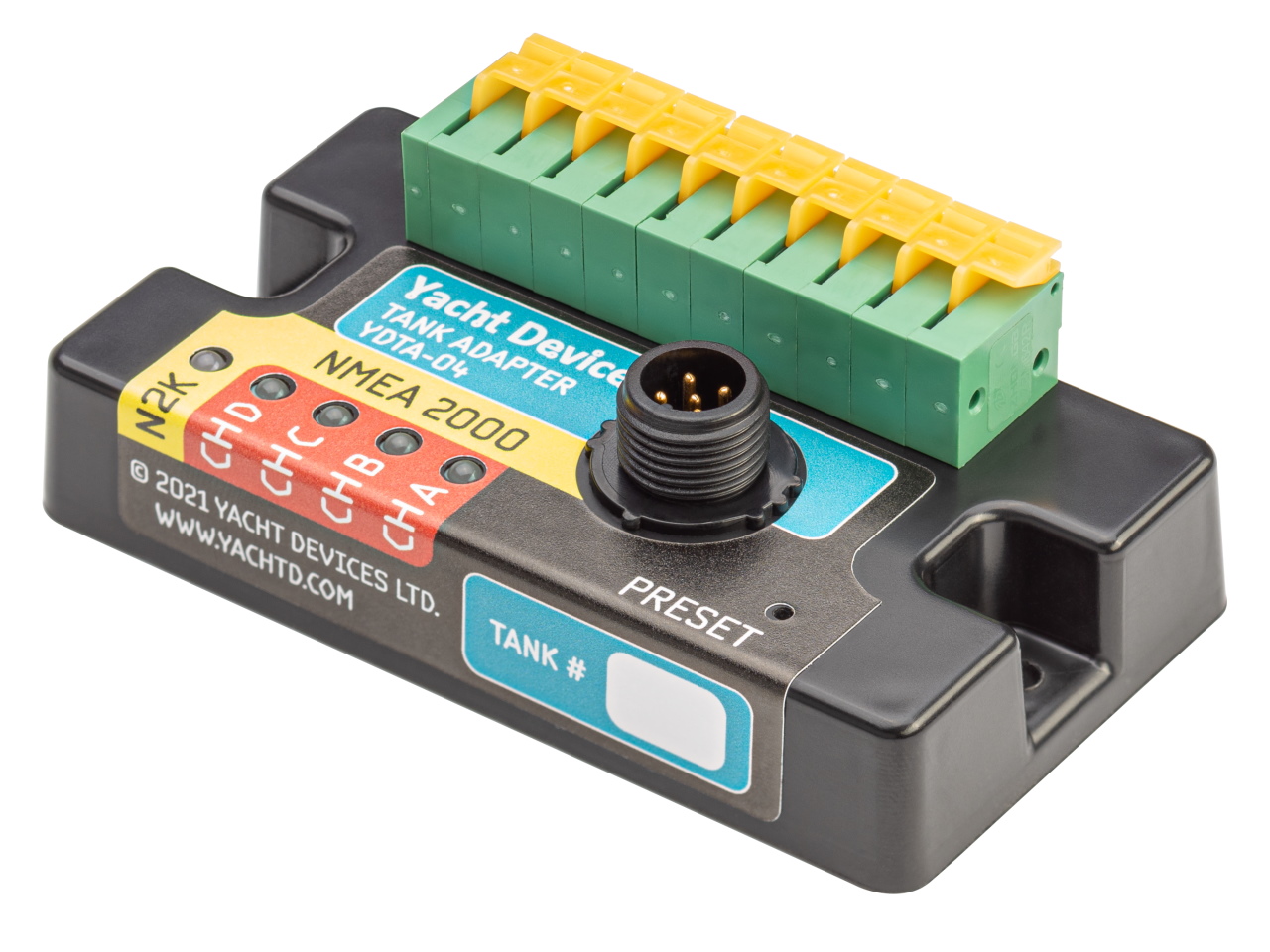 Tank Adapter YDTA-04
It allows to connect up to four tanks at the same time, but can be ordered with NMEA 2000 Micro Male connector only. The Device is equipped with a hidden button that allows switching among 15 configuration presets. For typical use cases, it allows to configure the Device in seconds!
However, for advanced configuration (calibration curves, digital switching functions, connection in parallel with analog gauges, using voltage sensors) the NMEA 2000 PC gateway (from any manufacturer) is required. Firmware updates are available only with Yacht Devices gateways (Wi-Fi, USB or Ethernet).
Order now and get our special offer: free world wide delivery!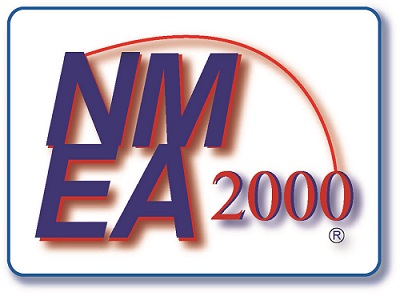 Both Adapters are compatible with a virtually all equipment supporting NMEA 2000 and are certified by National Marine Electronics Association. Raymarine SeaTalk NG, Simrad SimNet, and Furuno CAN networks are branded versions of NMEA 2000 and differ only by connector type. Garmin uses the NMEA 2000 Micro connector in its devices, which is compatible with the DeviceNet Micro connector.
Both Adapters are:
can turn on and off digital switching equipment, e.g. alarm you with the Alarm Button or turn on pump with the Circuit Control;
can be calibrated with 12 calibration points (individually for each measurement channel) to get accurate readings on tanks of any shape;
can be installed as a standalone measuring device, in parallel with an existing analog gauges, or in parallel with a Volvo Penta engine's MDI (Mechanical Diesel Interface) box;
if you have a combined gauge where you choose the value to display with a button, the Adapter will smoothly work with it, too;
offer rich configuration options and support firmware updates.