February 19, 2018

NMEA 2000 Wi-Fi Gateway support in Expedition 10 software
Expedition software now supports NMEA 2000 protocol of Wi-Fi Gateway in addition to NMEA 0183. Read why it is so important and how to set-up Expedition to use Yacht Device's gateway.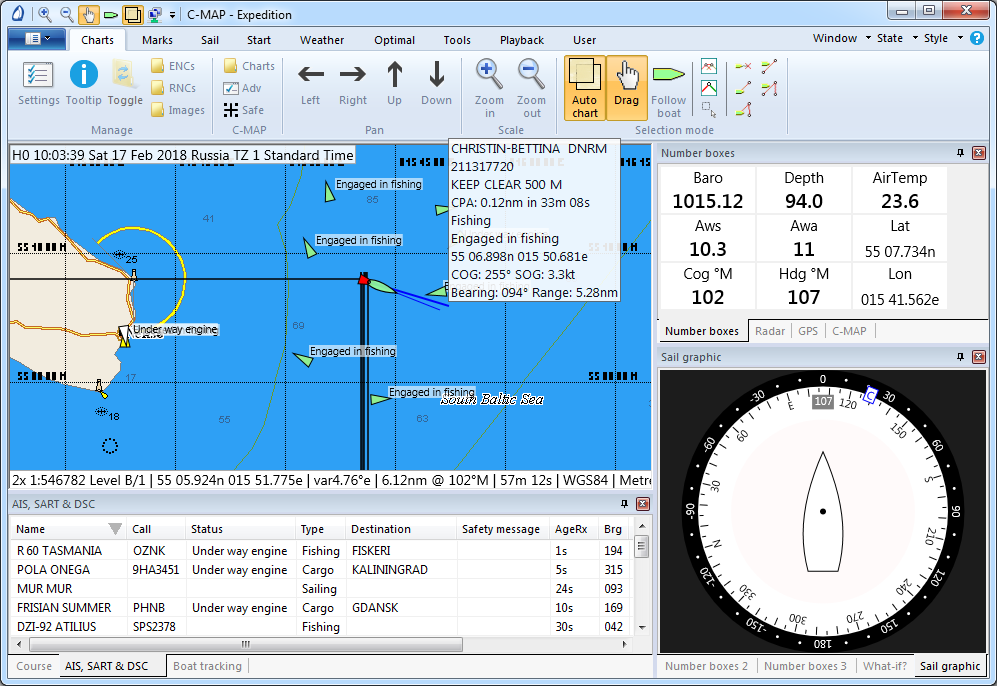 Picture 1. Expedition 10 with NMEA 2000 Wi-Fi Gateway data
Expedition is a popular PC software for Microsoft Windows and has been used in multiple Volvo Ocean, America's Cup and Grand Prix events. We are proud that our NMEA 2000 protocol implementation is supported now in this famous software.
Most marine software and almost all mobile apps use NMEA 0183 protocol to receive data from the vessel's network. That's why all our NMEA 2000 gateways, Wi-Fi and USB models, offer both protocols on the PC/mobile software side, NMEA 2000 and NMEA 0183 (converted from NMEA 2000).
NMEA 0183 is a text based protocol, so the gateway just needs to send text strings to TCP or UDP sockets or to a serial port. There are no compatibility issues between software and hardware despite the fact that no data protocol specification for NMEA 0183 gateways is provided by NMEA.
But NMEA 0183 has serious limitations. First, it is very slow. This means that equipment cannot send data with high frequency and that data are received with a delay. Wind sensor data must be processed in a link with heading data, and a half-second difference between measurements will lead to very inaccurate calculations of true wind direction. At present, NMEA 0183 has not undergone new development in the last years, and it still has no standard messages for roll and pitch, engine temperature, fuel rate, battery voltage, or for many other data types. NMEA 0183 is not enough to display the state or to control a modern vessel.
NMEA 2000 also has no specification for a data exchange protocol with PC. Unlike NMEA 0183, NMEA 2000 is a binary protocol with variable message length, so gateway and software must have agreement about how to encode message length, transfer the 29-bit message identifier and the message payload. That is why every manufacturer of gateway invented its own protocol.
Due to historical reasons, the most popular protocol is ActiSense NGT. However, it has a set of limitations: it is proprietary and kept secret, the API is supplied as a Microsoft Windows library, which masks all data exchange from the software developer, and it is available for a serial port only. So, this protocol is not suitable for Wi-Fi gateways.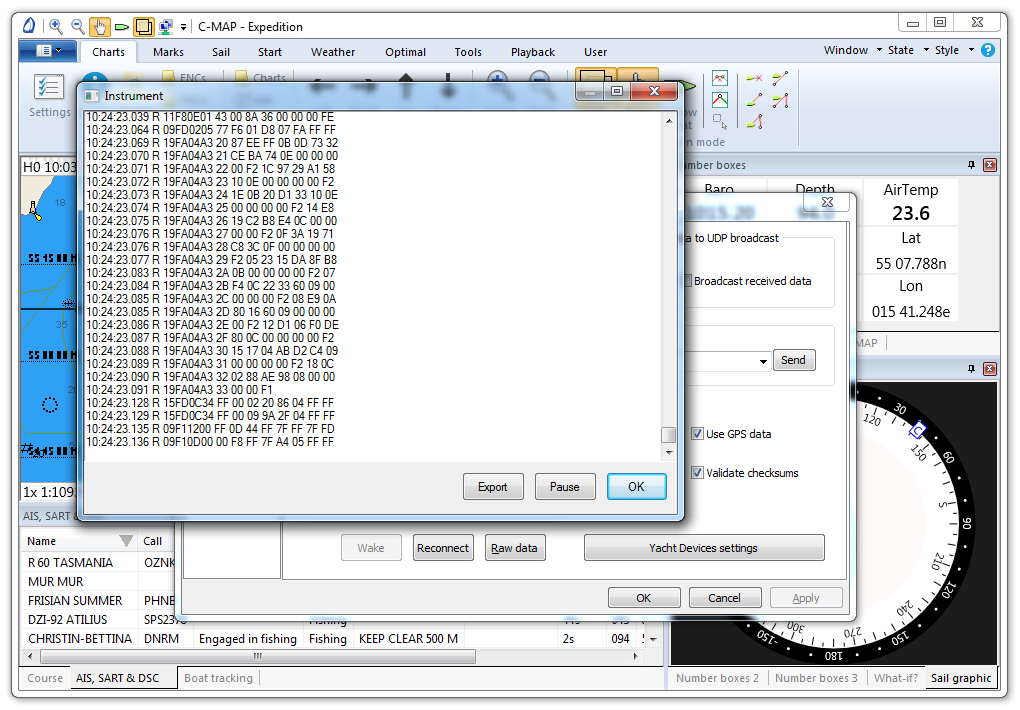 Picture 2. RAW protocol data in Expedition 10
That's why we offered our own protocol, available in our USB and Wi-Fi Gateways. It is free, it is open, it is text based, and it is very simple. In the picture 2 above you can see the raw data from gateway's network socket. The same you can see in an NMEA 2000 diagnostic window of a chart plotter. If you are interested, we welcome you to read Appendix E of the Wi-Fi Gateway manual, it will be a very short reading.
This protocol is not certified by NMEA, but we are working in this direction. In general, this standard requires from a certified NMEA 2000 gateway to receive a list of transmitted and received PGNs from an application, compares thru-passing messages with a list, and monitor the frequency and priority of messages to prevent network flooding. These requirements sound reasonable and ensure the safety of the NMEA 2000 network. Certification will not seriously hinder software developers.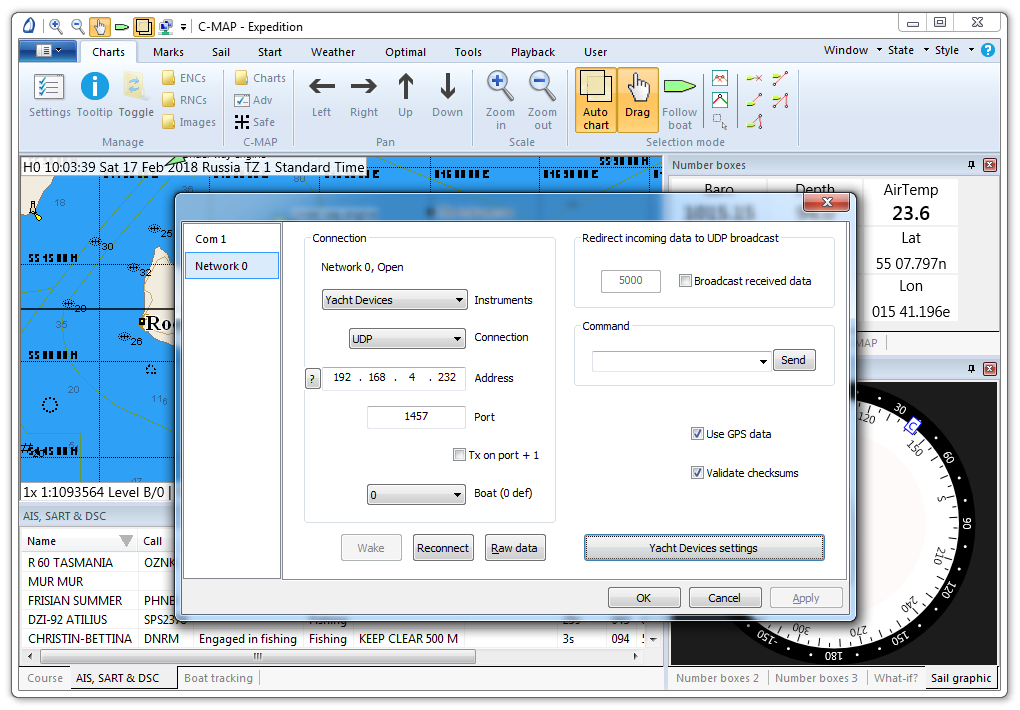 Picture 3. Expedition settings for Yacht Devices Wi-Fi Gateway
In Expedition settings (version 10.7.19 and higher), you should choose "Yacht Devices" in the "Instruments" combo box. Specify the IP address and the port of the gateway (this port must be configured to use the RAW protocol in gateway's settings) and choose "UDP" or "TCP Client" depends what protocol is selected on gateway for this port, UDP or TCP. Click the "Apply" button and then you can click the "Raw data" button to check the connection (see Picture 2).
The NMEA 2000 USB Gateway support is expected in the next update of Expedition software. We thank the Tasman Bay Navigation Systems Ltd and personally Nick White for supporting our products.
Next articles:
Previous articles:
See also: recent news, all news...