June 29, 2016

Support of engine motor hours and filtering of the NMEA 2000 stream
New update of software for Voyage Recorder (YDVR Converter) is available for download.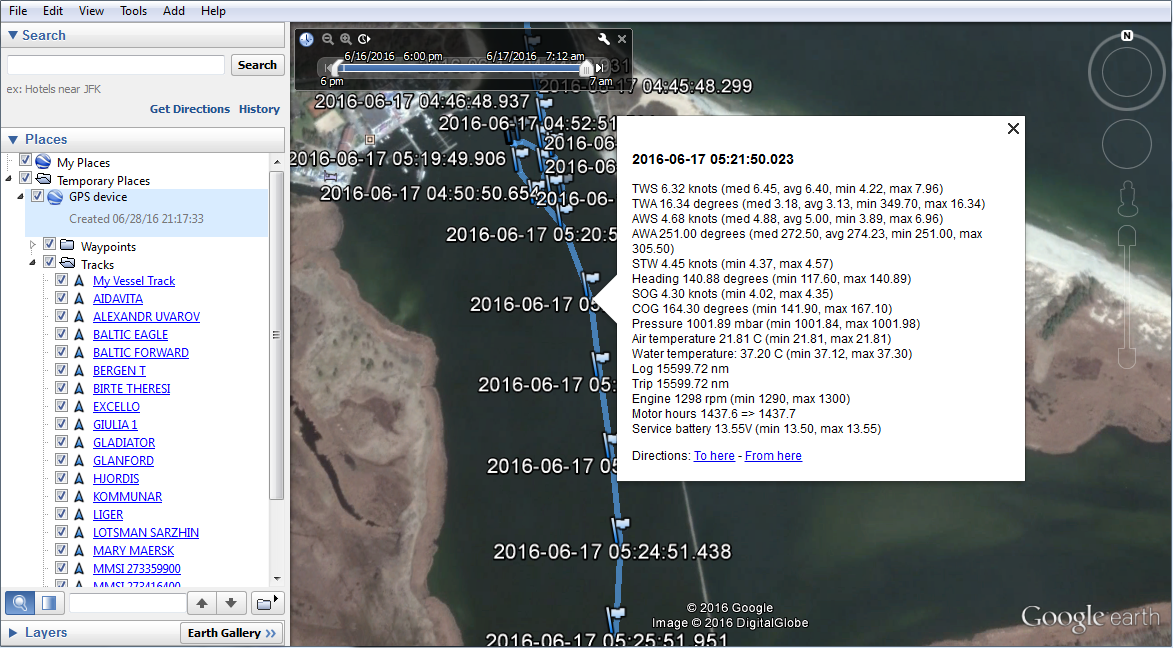 We are glad to present v1.05 of Voyage Recorder Converter released yesterday.
The new version contains:
Support of engine motor hours.

This data is available in all output formats; up to two engines are supported. Four new macros are added to the log book template, which show when the engine was turned on (with motor hours data), how many hours you spent using the motor during voyage, etc.

Advanced data filtering is added.

Now you can pre-filter the NMEA 2000 stream by message IDs (PGN and source address), to exclude unnecessary data in output files and to avoid hardware conflicts (e.g. when you have two sources of the same data in the network). See chapter 7 of the Manual for details.

Position is not necessary for CSV files.

Some of our customers are recording the data without GPS positioning, to protect the privacy of their clients. This version does not skip rows without valid positions, so all data is available in the spreadsheet.

Seven hours of sailing in the test data.

In the subfolder "Gdansk" of the program archive you'll find 7+ hours of sailing data to test the YDVR Converter and get familiar with the product.
And, of course, some bugs were fixed.
You may download this version (for Windows, Mac OS and Linux) at the downloads page or by following the direct link.
To learn more about the Voyage Recorder see: www.yachtd.com/products/recorder.html.
Next articles:
Previous articles:
See also: recent news, all news...