October 21, 2019

The NMEA 2000 Wi-Fi Router with data recording
The new firmware update brings the vessel's data recording to the device's internal memory with the option to export data as GPX (tracks), CSV (spreadsheets) or XML data from the device's web interface. The NMEA 0183 Wi-Fi products also got updates.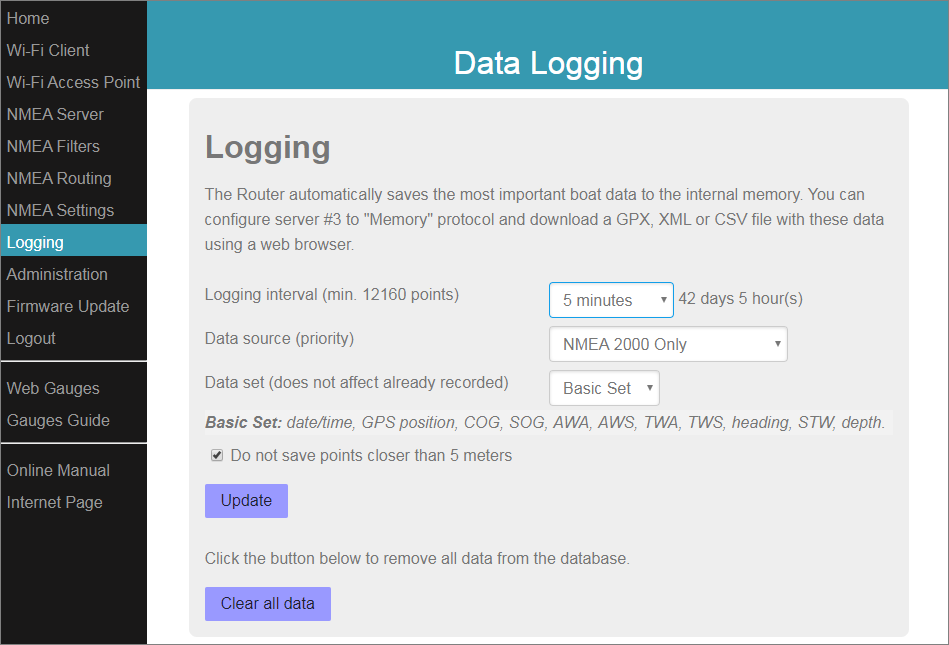 Figure 1. Screenshot of Router's web interface
It is sad to find that you have forgotten to turn on track recording on your MFD or that the memory card with your tracks is dead. The Router can provide you with a backup! Just open the internal web site of the device (no internet connection is required), and save your data in GPX, spreadsheet or XML formats.
With factory settings, the logging is active with intervals of 5 minutes (you only need to install the update). This is enough to save 42 days of non-stop sailing. After that, old data will be automatically overwritten with new data, so you don't have to worry about free space. On the logging page of the internal web site (see above), you can turn the logging off, or change the recording interval in its range from 15 seconds to 1 hour.
In addition to GPS position and water depth, the Router also saves wind data, heading and STW. This set of data is called "Basic". In the next firmware update it will be possible to choose the "Racing Yacht" configuration with heeling, rudder and other additional data to analyze your sailing performance; "Motor Boat" or "Twin Engines" with engine and tanks data; and so on. Switching the data setting will not effect the data which are already recorded, or reduce recording time.
We expect that the offered data sets will be suitable for most sailors. For others, we can offer our Voyage Recorder, which saves all NMEA 2000 data and VHF/voice conversations to a MicroSD card and allows you to reconstruct your sailing in full detail, even with the tension of backstays.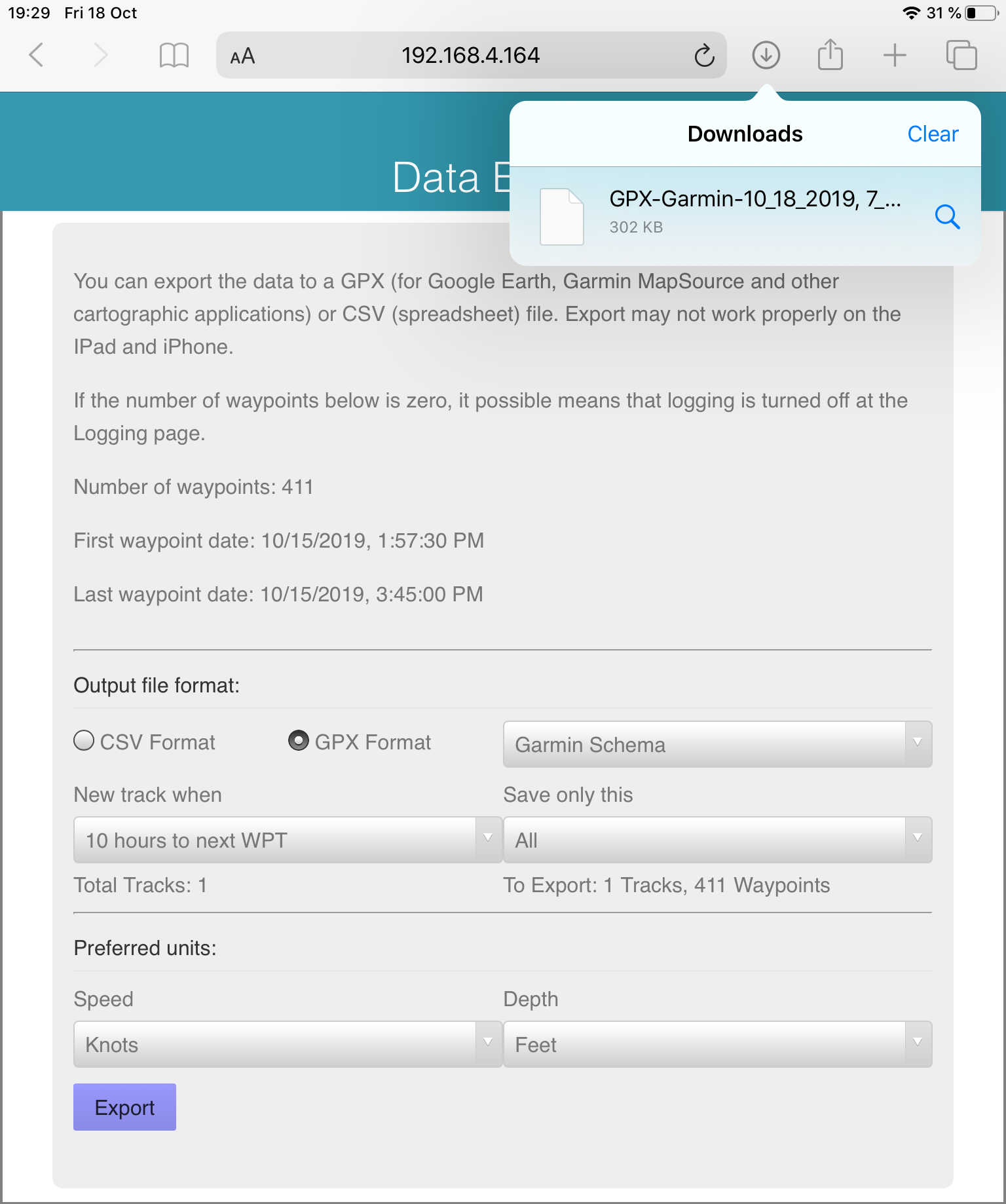 Figure 2. Data export from the Router with IPad (iOS 13)
We have a good news for IPhone and IPad owners: iOS 13 allows handling of downloaded files easily. After clicking on the "Export" button on the Router page, the "Downloads" icon appears on the toolbar. It opens a list of downloaded files: clicking on a file name opens it using the default program for this file type, and clicking on the magnifier icon near the file name opens the file browser in the file location. In the file browser, you can copy or move the file to the folder of an app if it has no permissions to browse the downloads folder itself. Amazing! (On other mobile and desktop operating systems everything works without any magic, we know of no issues.)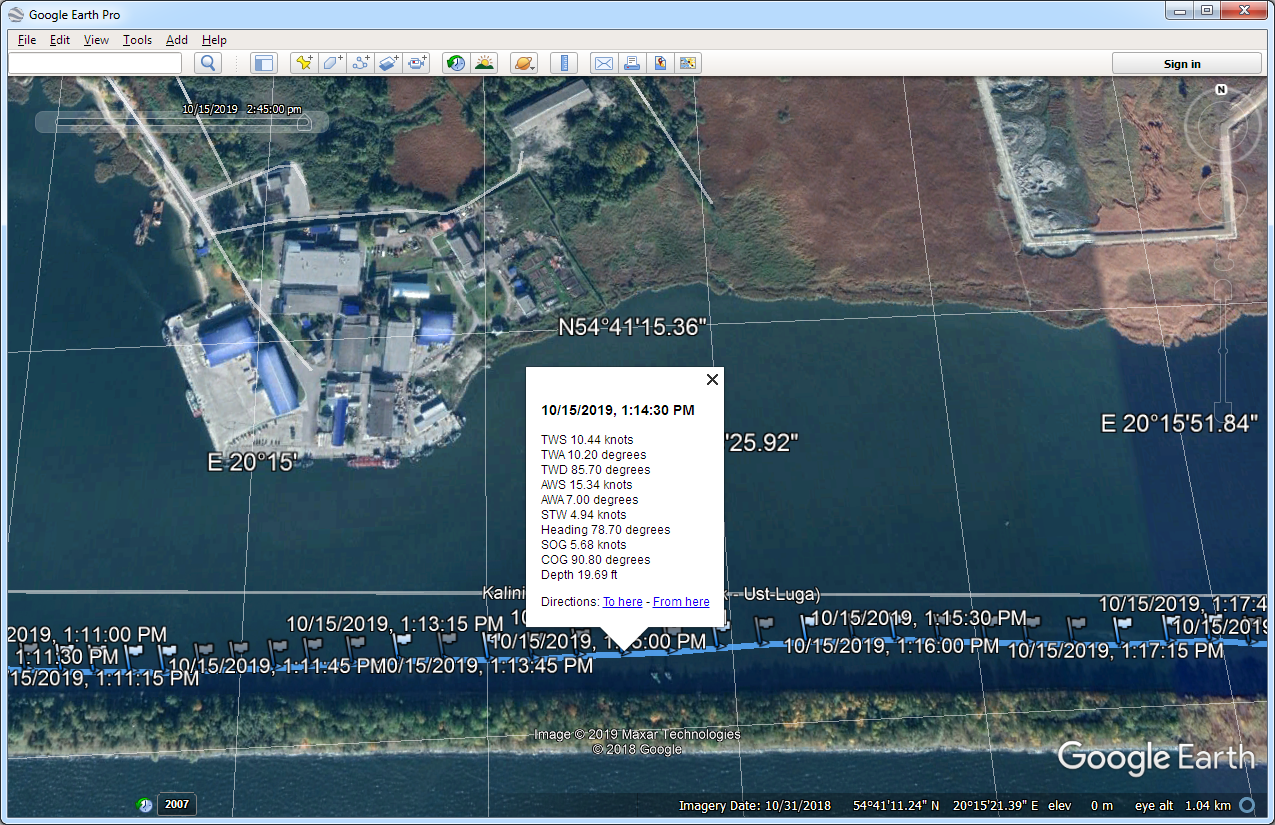 Figure 3. Exported GPX data in Google Earth (PC with Microsoft Windows)
The GPX format has a standard tag for depth (elevation), but not for the environment data. These data in GPX format are available as text comments to waypoints and track points.
The data recording feature is also available in the NMEA 0183 Wi-Fi Router and NMEA 0183 Wi-Fi Gateway, they also got firmware updates (logging settings in these products are located at "NMEA Settings" page).
Here is the road map for data recording and tracks backup in our products:
November: release of free cloud backup service. If your boat has an internet connection, our devices will be able to automatically upload your points to the web for sharing with your friends and family and easy access to your tracks from home. Support of this feature will be initially available in NMEA 2000 Wi-Fi Router.
December: data logging and cloud backup will be added to NMEA 2000 Wi-Fi Gateway and NMEA 2000 Ethernet Gateway (this product will be released in November). New firmware will offer selection of data sets (racing yacht, motor boat, etc.) to record.
February: cloud service will be added to our NMEA 0183 Wi-Fi products.
Firmware updates for NMEA 2000 Wi-Fi Router (1.16), NMEA 0183 Wi-Fi Router (1.15) and NMEA 0183 Wi-Fi Gateway (1.15) are available at Downloads section.
Next articles:
Previous articles:
See also: recent news, all news...