August 23, 2019

August updates
Must-have updates for all our Wi-Fi products, USB Gateway and NMEA 0183 Gateway. Gensets support in J1939 Engine Gateway YDEG-04.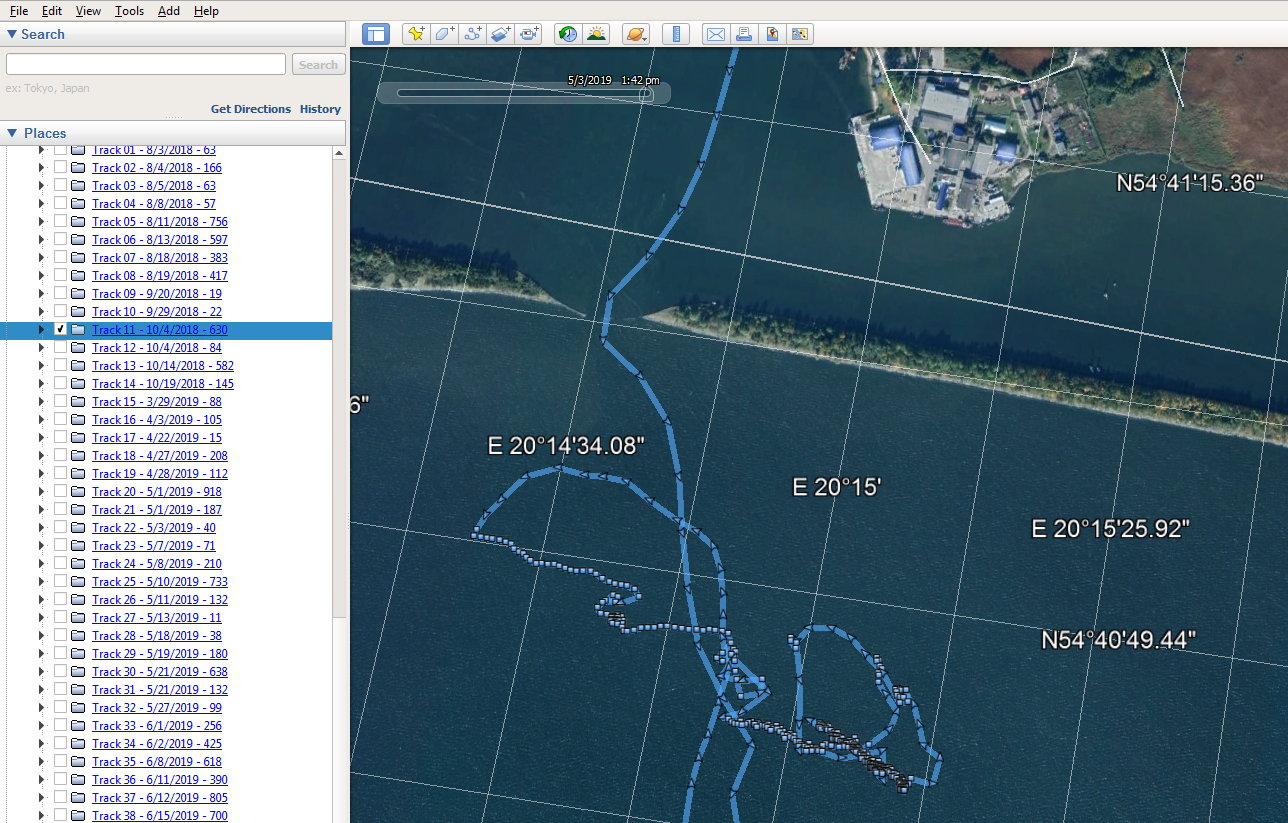 Figure 1. New tracks naming for GPX export
The most important feature for Wi-Fi products is the updated TCP/IP stack. We fixed many things and TCP protocol now works much faster. In all products, we fixed two bugs related to AIS conversion and bearings calculation, and we strongly recommend updating of all of your Wi-Fi products, the USB Gateway and the NMEA 0183 Gateway.
We have a huge wish list of additions for Web Gauges, but they got only keyboard short cuts: you can change the color scheme, switch between pages and open settings with B,1,2,3,4 and S keys.
The NMEA 0183 Wi-Fi Gateway and NMEA 0183 Wi-Fi Router had their export of GPX and CSV improved: you can skip tracks with small number of points, and track names contain the date of the track and the number of points (see Figure 1).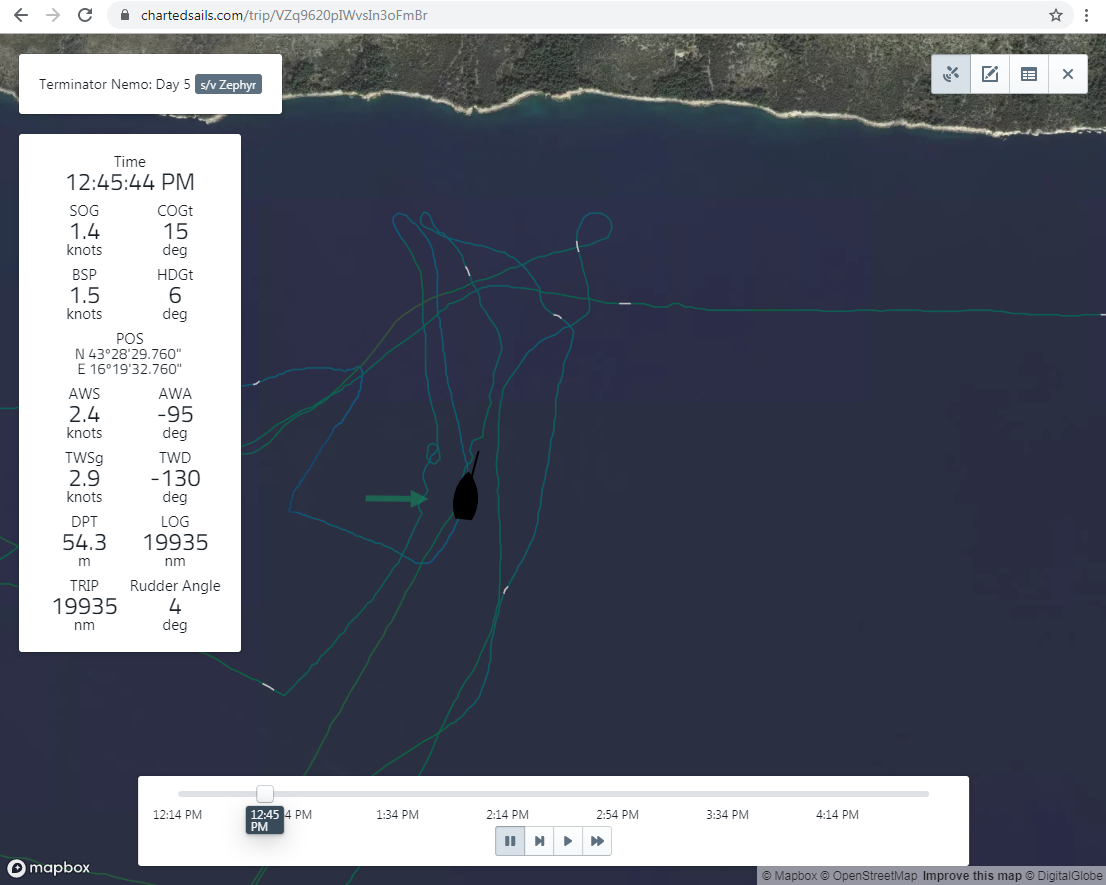 Figure 2. Data with Yacht Devices XML schema uploaded to ChartedSails.Com
Each GPS point in CSV or GPX has basic set of additional data: COG, SOG, AWA, AWS, TWA, TWS, heading, STW, and depth. In addition to GPX and Garmin XML schemas, we added a Yacht Devices XML schema. This allows to export your data to ChartedSails.Com and see your tracks along with additional data at the same time on one screen (in Google Earth you need to click on the point to see additional data). This web service is free and works very fast, it can easily handle very long tracks.
We are also adding this feature to the NMEA 2000 Wi-Fi Router YDNR-02.It will allow you to select which data you wish to record in addition to the basic set. We prepared sets for racing yachts (with rudder angle, heeling, etc.), single engine and twin engine boats, and for charter companies (groundings, engine alarms, etc.). This update will be released in September along with XML schema documentation.
The NMEA 0183 Gateway can now parse custom XDR sentences with temperature, pressure and humidity data:
    XDR_IN_TEMPERATURE=SM010A,C,14  # In Celsius
    XDR_IN_PRESSURE=Air,P,0 # In Pascal (P) or Bar (B)
    XDR_IN_HUMIDITY=Air,P,1 # In percent


The first two parameters are names of the sensor and units (all NMEA 0183 units supported). The third parameter is the NMEA 2000 data type (you can find numbers in FAQ).
We added this feature in response to a customer request to add support of Silicon Marine SM010 Exhaust Gas Temperature Sensor (btw, we have our own NMEA 2000 Exhaust Gas Sensor). But when we added support, we found that they send data without a talker ID:
    $XDR,C,25.5,C,SM010A,*xx


We added a hack: tunnel setting (TUNNEL=ON) allows processing of sentences not only without a valid checksum, but without a talker ID, too.
The NMEA 0183 Gateway can supply NMEA 0183 with 12 Hz heading, and we added a fast heading for NMEA 2000 (20 Hz instead of 10 Hz) in this version. Fast headings can be turned on in the settings:
    FAST_0183_HEADING=ON
    FAST_N2K_HEADING=ON


Firmware 1.32 for the Engine Gateway was released in July, but it has new features, which had not yet been announced and were not described in the documentation.
We added support of gensets (it can be turned on with GENSET=ON). This turns on processing of J1939 PGN 65030 (Generator Average Basic AC Quantities; SPN 2444, 2436, 2448), PGN 65029 (Generator Total AC Power; SPN 2452), PGN 65028 (Generator Total AC Reactive Power; SPN 2464, 2456) and output of NMEA 2000 PGN 127504 (AC Output Status).
We also added a setting to request specified PGNs every second from all engines with addressed requests:
    ISO_REQUEST=65242,65253,65260


This can be used with engines and gensets which report engine hours (PGN 65253), software version (PGN 65242) or serial numbers (PGN 65260) by request only.
Web pages of all products got galleries with high-quality photos (example). The Media Kit was totally updated, we asking all dealers to update their listings.
All updates are available on the Downloads page. We strongly recommend updating all the products mentioned and will be very thankful for feedback on the new Engine Gateway features.
Next articles:
Previous articles:
See also: recent news, all news...