March 15, 2019

New photos and new products
We are glad to share photos from the Amsterdam Boat Show, Stockholm Boat Show and to present two new products that will be released soon!
We congratulate our Dutch reseller SlimSchip with its debut at the Amsterdam Boat Show HISWA. Thanks to efforts of owner Martijn Moeling, our devices are already available at George Kniest, Dekker Watersport, Jos Boone Watersport and will also be available in many other retail shops in the Netherlands soon.
The stand had a live demonstration of our digital switching equipment with the control from connected buttons, from Raymarine Axiom and from iPad. Many visitors wondered how easily it can be installed and configured, and they were impressed that install is done in a few minutes without any special software or tools.
Martijn also presented two our new products: NMEA 0183 Multiplexer YDNM-02 and NMEA 2000 Router YDNR-02 (not to be confused with NMEA 0183 Router YDWR-02).

Figure 1. Yacht Devices NMEA 0183 Multiplexer YDNM-02 (click to enlarge)
The first product has five NMEA 0183 ports (3 x TX/RX, 2 x RX) and one SeaTalk 1 port. The main feature is six configuration presets which can be switched with a hidden button. To install the product, you should choose the best suitable preset, select it with a few clicks and voila!
The Multiplexer's ports can be configured to automatically detect the speed of connected equipment. And Preset #1 (factory default) has three ports configured for "auto" speed.
We doubt that you fail to a suitable preset for your needs, but if this happened, you can configure the selected presets using 0183 messages: add filters (by sentence formatter or by talker ID), change rules of data routing between ports, and/or change speed of ports. After configuration, the settings can be "locked" to prevent unintentional switching of the selected preset or modifying it.
The product will be available at the end of March for USD $149.
Figure 2. Yacht Devices NMEA 2000 Router YDNR-02 (click to enlarge)
But much more interest was shown for the NMEA 2000 Router YDNR-02 (Figure 2). This product has a NMEA 2000, SeaTalk 1 and two NMEA 0183 ports, a web server with administrative site and Web Gauges, and three TCP/UDP data servers, which can be configured for NMEA 0183 or NMEA 2000 (RAW) protocol.
It will be great companion to many modern MFDs, which usually have no NMEA 0183 or SeaTalk 1 ports. It also will be of great service to small vessels which have no MFD at all, but whose owners wish to see engine and sensors data on a laptop or tablet.
The NMEA 2000 Router YDNR-02 will be available in the first half of April for USD $289.
We also wish to thank Vrolijk Watersport, one of the "big five" marine retailers and internet traders in Netherlands, for presenting our products at their own stand at HISWA.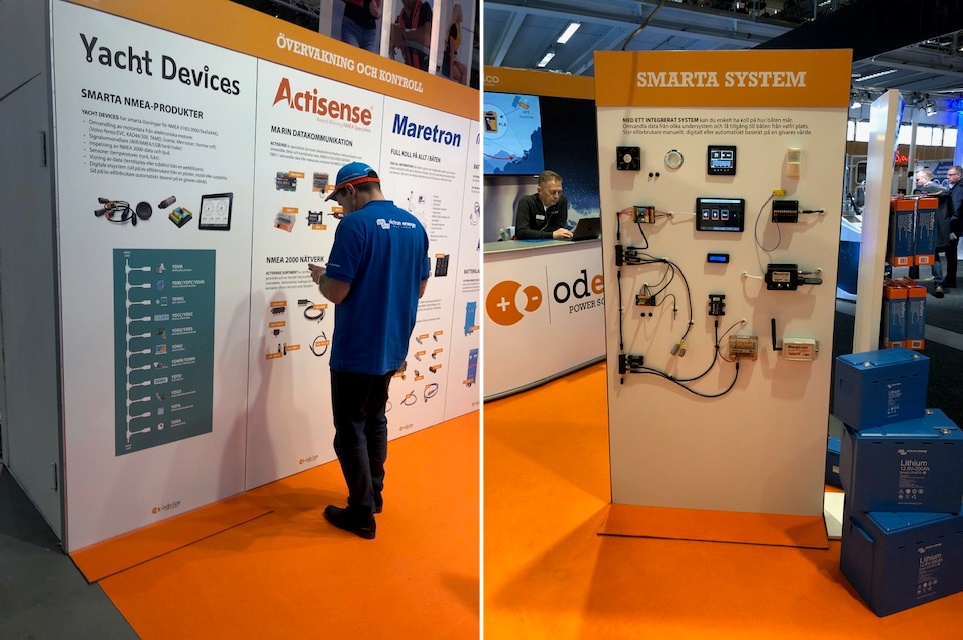 Figure 3. Odelco stand at Stockholm boat show
At the same time that so much was happening in the Netherlands, Odelco presented our devices in Stockholm at the "Batmassan Allt for sjon" expo. It was the first time in our history when our products were exhibited in two capitals at the same time!
We thank all partners, customers and visitors, and in April we'll present one more new product. Stay tuned!
Next articles:
Previous articles:
See also: recent news, all news...