April 17, 2019

All the best in one product
We are glad to present the most anticipated product of the season: NMEA 2000 Wi-Fi Router YDNR-02N, equipped with one NMEA 2000, two NMEA 0183, and one SeaTalk ports and Wi-Fi. It combines the best features of our NMEA 2000 Wi-Fi Gateway and NMEA 0183 Wi-Fi Router.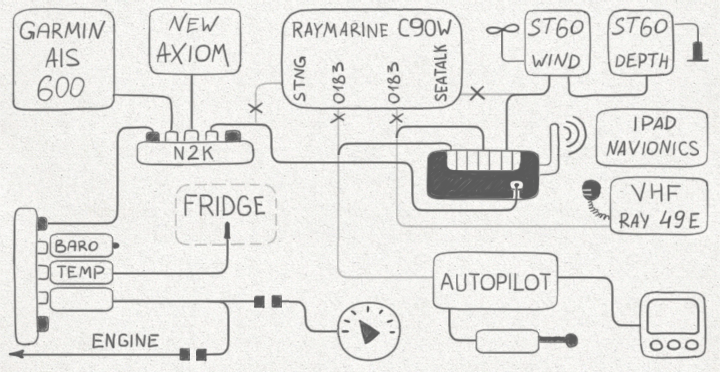 Modern chart plotters usually have no NMEA 0183 or SeaTalk interfaces. Raymarine Axiom chart plotters has Wi-Fi, but it does not include NMEA 0183 data stream and can be used only to mirror the screen. Hey, Raymarine, are you afraid of competition from software and apps? Don't worry, we sailed with you for 20 years and we will not change you for an iPad. By the way, the Router can establish its own Wi-Fi access point or connect to an existing network, including the network of a chart plotter. In this case, you will be able use screen mirroring apps and use marine apps on your mobile device at the same time.
The Router is a very suitable product for upgrades: it allows you to upgrade your other electronics step by step. It has the best conversion between NMEA 2000 and NMEA 0183 that you can find on the market, and it supports all known SeaTalk datagrams, including autopilot control.
If you have access to your boat's network over the internet (for most cases you need to install a 3G/4G router or a Wi-Fi router with VPN support for that, it is better to consult with a local IT guy), the Web Gauges placed on internal the web site of the Router will allow you to see your vessel's data in a web browser and turn digital switching equipment on and off.
The Router can be easily configured with a web browser: you can change the NMEA 0183 port speed, change routing rules, define data filters and so on. You can even see all data flows in a web browser (the Debug protocol); this allows Router setup and tuning the installation without any additional software.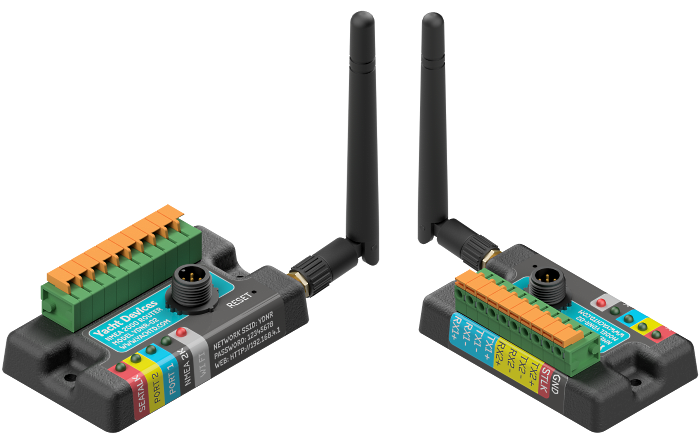 NMEA 2000 Wi-Fi Router (click to enlarge)
No less important, the Router is tiny (the base is less than a credit card!), sexy, and consumes less than 60 mA with all its ports connected. It has an external 3 dBi Wi-Fi antenna and a standard SMA female connector. The antenna can be connected with a cable or replaced by a model with better characteristics. This is not pertinent for owners of fiberglass or wooden boats less than 100 feet, but on a metal boat it can be reasonable to find a place where metal bulkheads will produce less reflection of the signal.
The Router is equipped with a NMEA 2000 Micro Male connector. To connect it with Raymarine SeaTalk NG, you will need an adaptor cable (Raymarine part number A06045 or A06075); for Simrad SimNet (old network with yellow sockets) the adaptor cable with Navico part number 24006199.
The Router is in stock and is available for USD $289 only. Please visit the product page or see the Manual to learn more about the product.
Next articles:
Previous articles:
See also: recent news, all news...