November 21, 2018

New product: Rudder Angle Adapter YDRA-01
The new Adapter connects resistive angle sensors and sensors with 0-5V output voltage to NMEA 2000. It can be used in a standalone scenario or in parallel with analog gauges.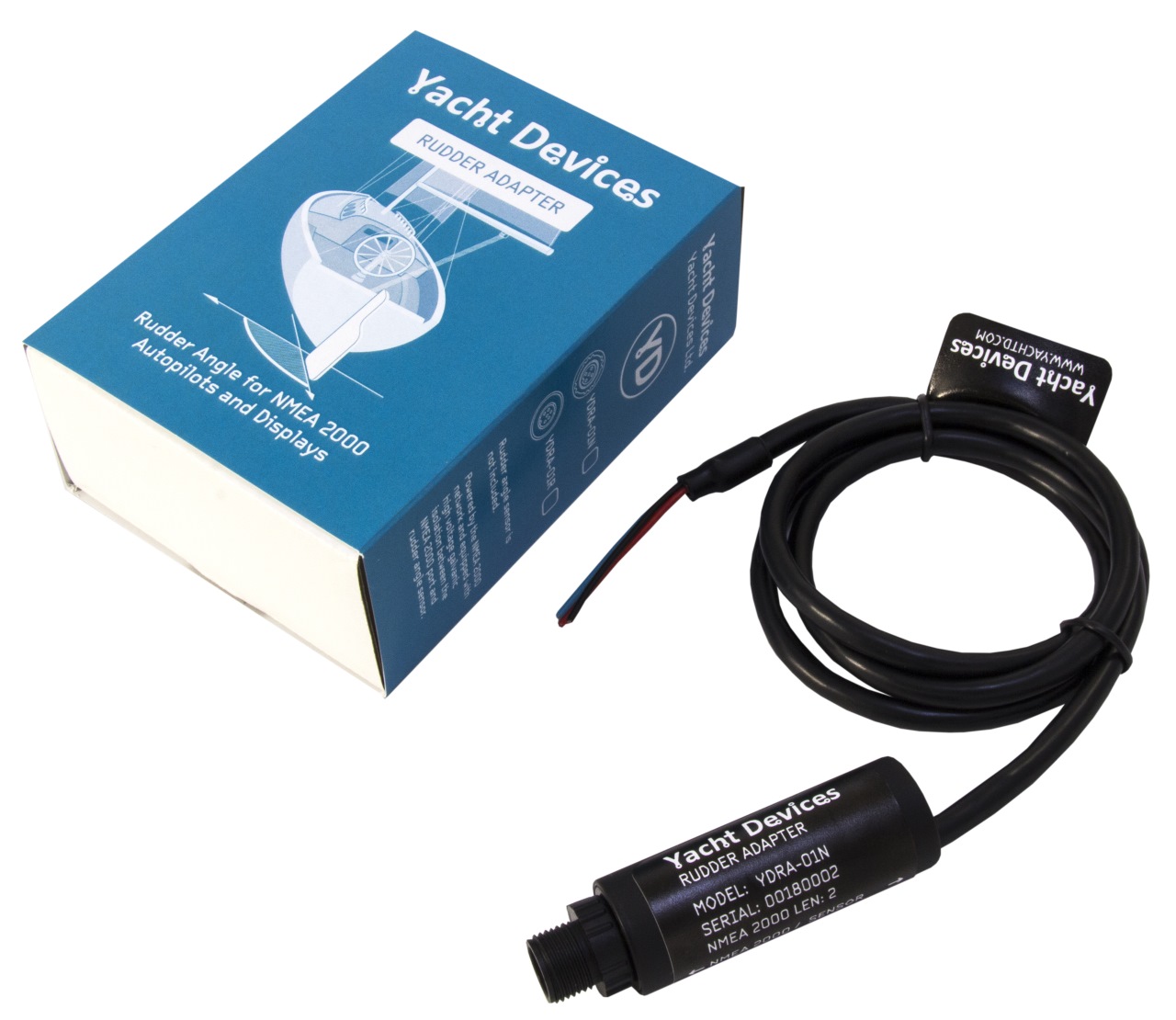 Picture 1. Rudder Adapter YDRA-01N
With this Adapter, you don't need to change anything in your current installation. Seven-point calibration helps you avoid making mechanical adjustments. And it can be used standalone or together with digital gauges, or in parallel with most types of 12V analog gauges.
The adapter is compatible with angle sensors with maximal resistance less than 400 Ohms, including European (10 to 180 Ohm range, factory configuration) or American standard (240 to 33 Ohm range) sensors, and with 0-5V voltage output sensors.
Purchasing a needle gauge does not guarantee that the instrument is analog and has coils inside. We ordered a cheap $59 set of a sensor and needle gauge from KUS and found that the gauge had 5V on the sensor input (without the sensor connected), and voltage on the connected sensor changes in the range from 0 to 3V (from full port to full starboard). We re-configured the Adapter from a resistive sensor type (factory setting) to 0-5V sensor type, added 3 calibration points (full port, zero position, full starboard) and got it working with the gauge.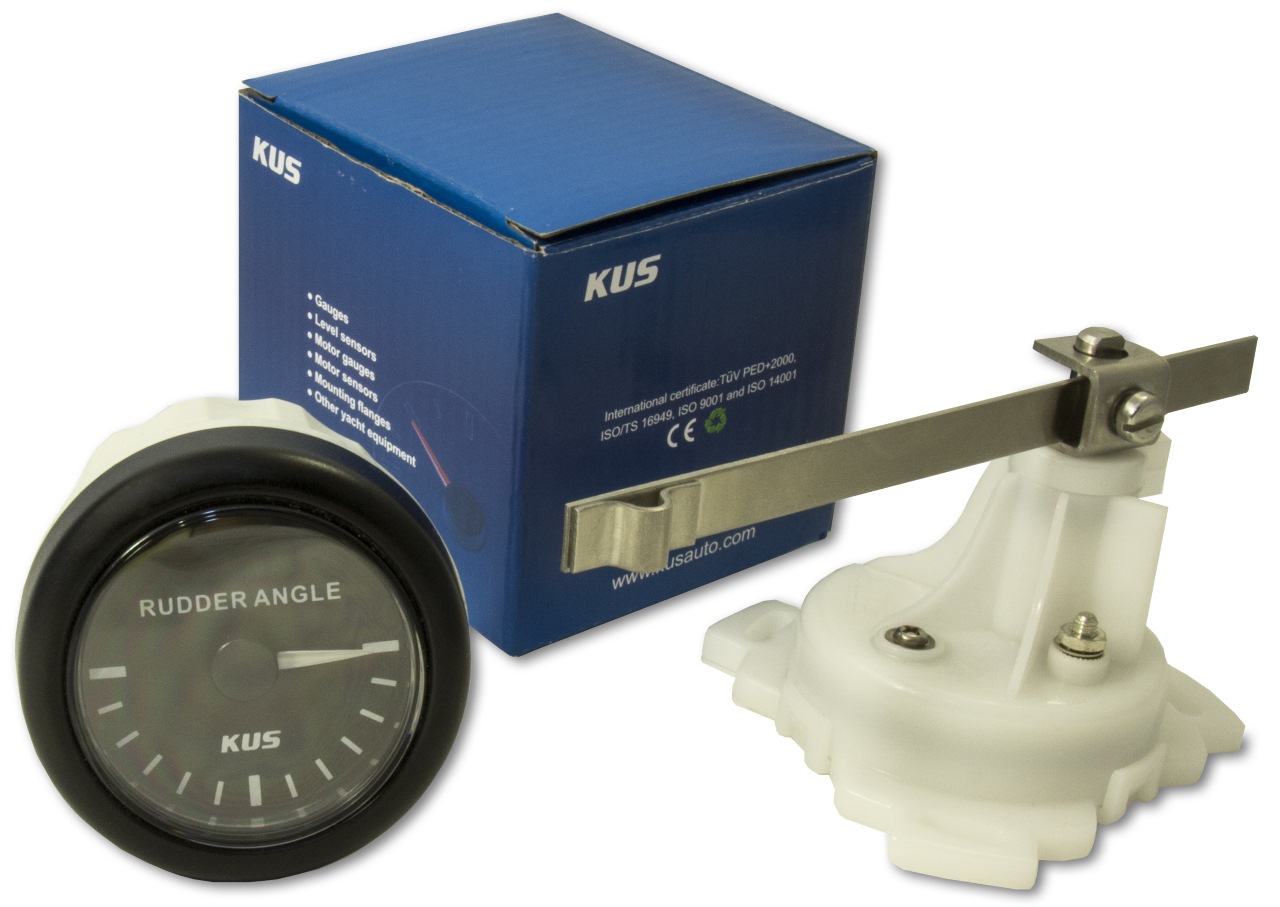 Picture 2. KUS Rudder Angle Indicator
The configuration and calibration (if required) can be done from a PC connected to NMEA 2000, or from the chart plotter, which allows editing of installation descriptions strings (these strings are stored in the device's ROM and usually contain the installer's notes or contacts).
If you have no such equipment, the calibration and configuration can be done via a MicroSD card. The Adapter is equipped with an MicroSD slot that can be used for firmware updates, configuration, calibration and logging. So the Adapter can be used on any boat and installed without any specific model of MFD, software, or other equipment.
To learn more about connection and configuration of the Adapter, please see the User Manual.
Models with the NMEA 2000 Micro Male connector and with the Raymarine SeaTalk NG connector are in stock.
To learn more about this product or order it, please see the product page.
Next articles:
Previous articles:
See also: recent news, all news...