Voyage Recorder YDVR-04
Use Voyage Recorder to keep GPS tracks, wind, depth, temperature, AIS and all other data which flow through the network backbone collected during all your voyages in the season. Never forget exciting moments of your voyages, have proof of strong winds and great storms, accumulate data for future voyages, analyze your races, generate logbooks and diagnose problems.
The Recorder is intended for storing data from the onboard network of the vessel on a MicroSD memory card. The onboard network of a typical cruise yacht has data about the position, course, speed, depth, water temperature, log, wind speed and direction, and AIS data of nearby vessels. Digital data from the motor, water and fuel tanks, battery level, etc. may also be available.
The Recorder writes all network data into the memory card. It does not analyze the data, leaving that work for the software application that runs on personal computer. Because of that, the Recorder supports all message types broadcasted through the network by any other equipment present on the vessel's network. See the list of data types already supported!

In addition to all the features of the previous model (YDVR-03), new YDVR-04 model also has audio input and allows recording of audio from a VHF line out (and from speaker output of some models) or microphone amplifier output. Audio data are stored to standard audio files with a .WAV extension, which can be played by virtually all software.
Picture 1. Voyage Recorder's track, click here to enlarge
YDVR Converter software that comes with the Recorder is installed on a personal computer and allows GPX and CSV files to be generated with the vessel's track and extensive information about the sailing conditions (click on a track's point at the map above for example), including weather, depth, engine, and even tracks of nearby vessels with AIS. GPX files can be viewed in Google Earth, Garmin MapSource and other cartographic applications. They can also be loaded into newer models of Garmin and Raymarine chartplotters. CSV files may be opened in spreadsheet applications like Microsoft Excel or LibreOffice Calc to visualize data using charts and build the graphic reports.
Video 1. A file loaded to the Google Earth is generated by Recorder's software
Data files of YDVR-04 model contain internal links to the audio files, and the software places links to audio files at the geographical points in the GPX file where they were recorded. In this way, you can select a point on your track, check what the weather was, and, for example, find the file with the weather forecast recorded from VHF at the same time. Or listen to your VHF conversations with other vessel. This allows reconstruction of your sailing in full detail!
You can also connect a microphone (an amplifier is required for most types) to the input of the Recorder and use audio recording as a "voice log book"; your recordings will be linked to the time and place where they were done.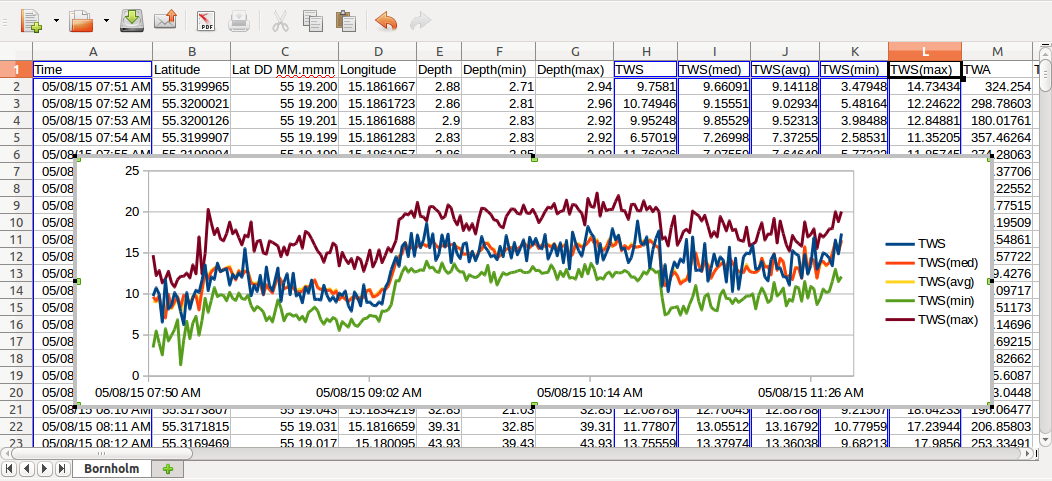 Picture 2. Screenshot of Libre Office Calc with Voyage Recorder's CSV file, click to enlarge
PC software can convert Voyage Recorder data to OpenSkipper, CanBoat and Signal K formats. Marine electronics specialists can diagnose N2K problems using free and open source OpenSkipper. This product can "replay" NMEA 2000 recordings and has an excellent log viewer. You may load Voyage Recorder data to OpenSkipper and decode all N2K messages.
We also recommend paying attention to free CAN Log Viewer software, it can "play" your data recordings on a PC screen in real time and help in analyzing of network problems.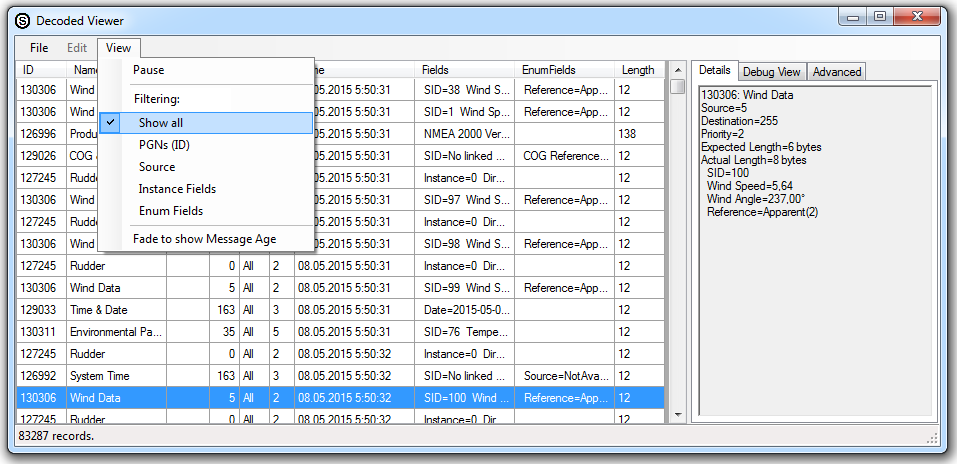 Picture 3. Screenshot of OpenSkipper with YDVR data, click to enlarge
With Voyage Recorder you can get a real multi-page, editable and printable logbook of your voyage with just a few mouse clicks. The log book is generated by a template, you modify the template supplied with the program in Microsoft Word or LibreOffice Write. Or you can create your own template! Click here to view tne screenshot of auto generated logbook.
The Recorder's software is available free of change and runs on Microsoft Windows, Mac OS X and Linux. Software package also contains the test data from real sailing vessel, so you can download it right now and play with it. Recorder's file format is open, fully documented and free to use — you owns your data!
On average, one second of recording requires 1000-2000 bytes on the memory card, and the average 16 GB card is enough for 100..200 days of sailing. The Device does not require configuration, and automatic deletion of old data means you do not have to worry about running out of space. Plug the Device into your onboard network, insert the card, and you can forget about it until you need the data. Covert installation is also supported, it may be useful if you rent out your yacht.
Voyage Recorder also can play recorderd messages to a physical CAN network (see section X. of Manual). This feature is targeted at developers, and may help to demonstrate, test and emulate equipment. Note that Voyage Recorder may record and play messages not only in NMEA 2000 networks, but on any network which works at 50, 125, 250, 500 or 1000 kbps speed, for example in J1939 network.
Order ($289 USD) User Manual (PDF)
Order now and get our special offer: free world wide delivery!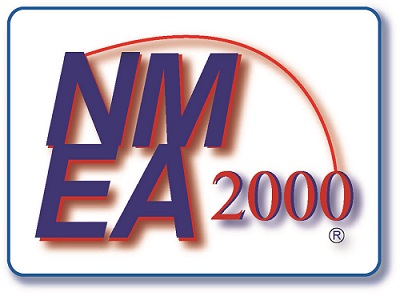 The Recorder is designed for operation in an NMEA 2000 network, and is certified by National Marine Electronics Association. All models are compatible with a wide range of equipment supporting NMEA 2000. Raymarine SeaTalk NG, Simrad SimNet, and Furuno CAN networks are branded versions of NMEA 2000 and differ only by connector type. Garmin uses the NMEA 2000 Micro connector in its devices, which is compatible with the DeviceNet Micro connector.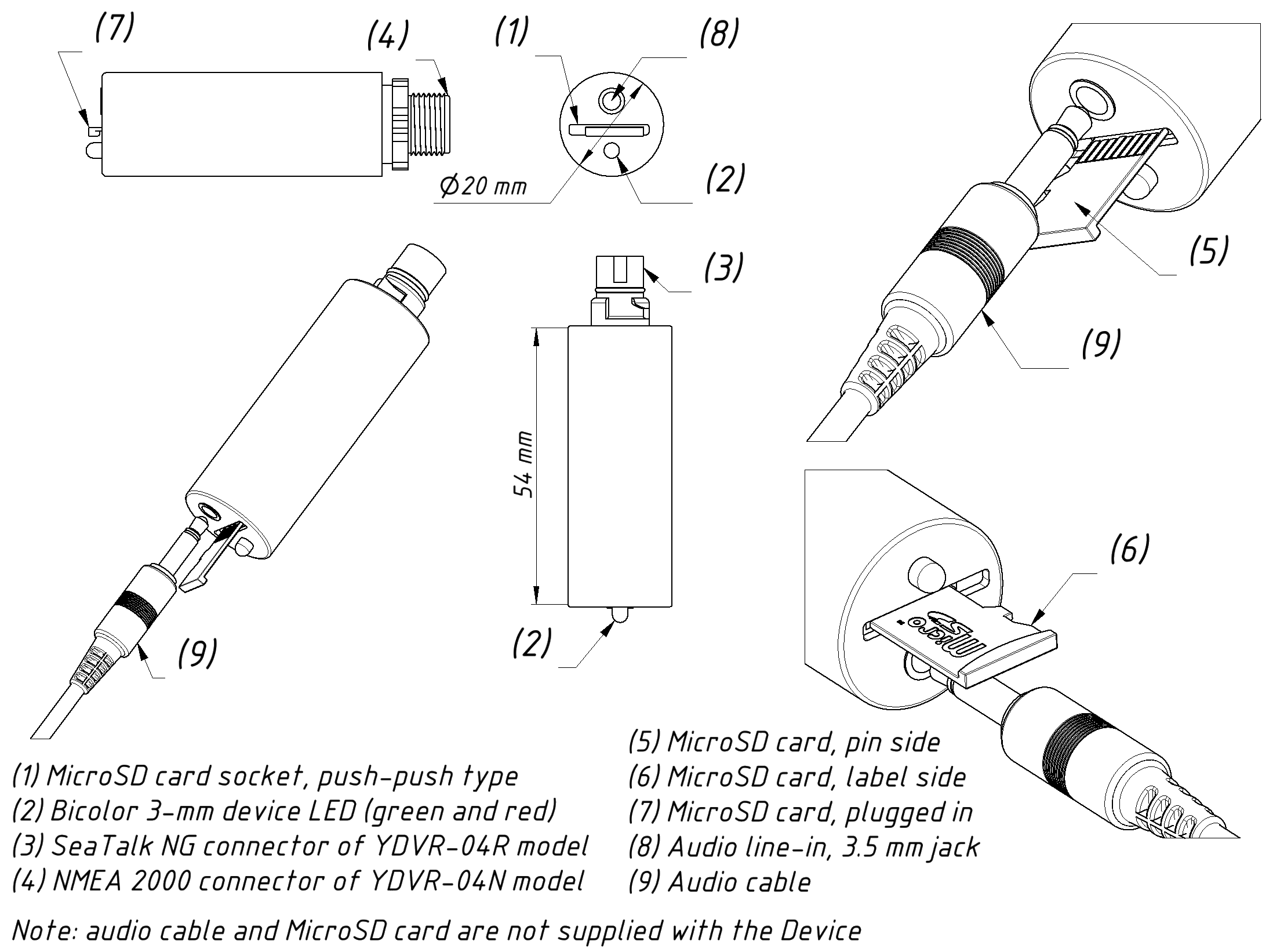 Picture 4. Drawing of the Voyage Recorder YDVR-04 (photos)
Recorder is supplied with different types of connectors (see the User Guide), making it possible to connect it to networks of different manufacturers without any adapters. The Device model is shown on the case.
For additional technical details, please see the YDVR-04 User Guide and FAQ. The User Guide of legacy model YDVR-03 is available here.