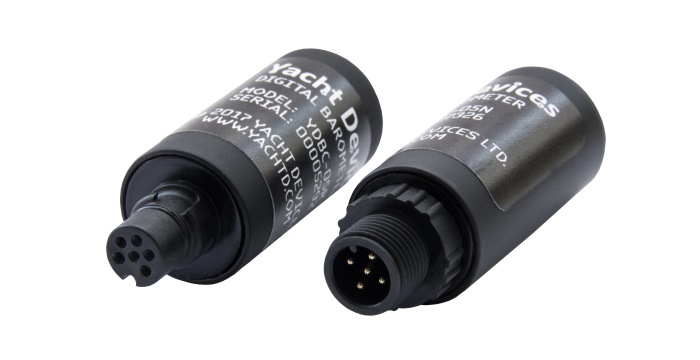 Digital Barometer YDBC-05
The Barometer is intended for measuring atmospheric pressure within the range from 300 to 1100 hPa (mbar). The sensor is located inside the device case. Many chartplotters and digital navigation instruments are able to display data on pressure in the form of graphs form of graphs (modern Vulcan7, old ST70) or show a trend indicator; this allows tracking of trends in the weather change. The Device dimensions, including the connector, are 54x20x20mm.
Pressure data output resolution to a NMEA 2000 Version 3 network is 0.01 hPa (mbar), absolute measurement accuracy is ±1 hPa, relative measurement accuracy is ±0.12 hPa.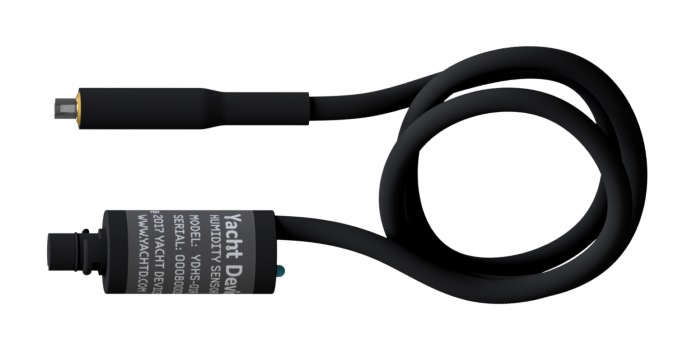 Humidity Sensor YDHS-01
The sensor provides chart plotters and instrumental displays with humidity and air temperature measurements and calculated dew point temperature. It can be used for weather monitoring and fog prediction; mold prevention by monitoring of water intake or moisture condensation in lockers; and remote monitoring of living quarters.
The Device is equipped with a high quality sensor that provides ±2 % RH and ±0.3 °C accuracy in most of the operating range. Operating range is 0-100 % RH and -40..120 °C ( -40..248 °F ). It can be configured to display inside (saloon, cabin) or outside air temperature and humidity. This can be done easily with CAN Log Viewer software.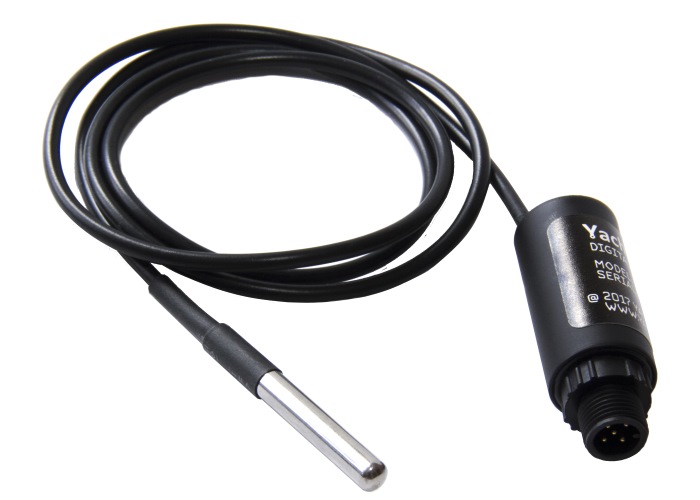 Digital Thermometer YDTC-13
The Thermometer performs measurements within the range from -55 to +125°C (-67..+257°F), the sensor is placed outside the case on a flexible, 95cm wire in a sealed stainless steel sleeve and can be used to measure the temperature of gases or liquids. If necessary, the wire can be elongated up to 100 meters. The Thermometer can be configured by the user to display data as "Air temperature" (factory setting), "Sea temperature", "Temperature in the refrigerator", "Temperature in the engine room", "Bait Well Temperature", etc.
Temperature data output resolution to a NMEA 2000 network is 0.01°C, absolute measurement accuracy is ±0.5°C.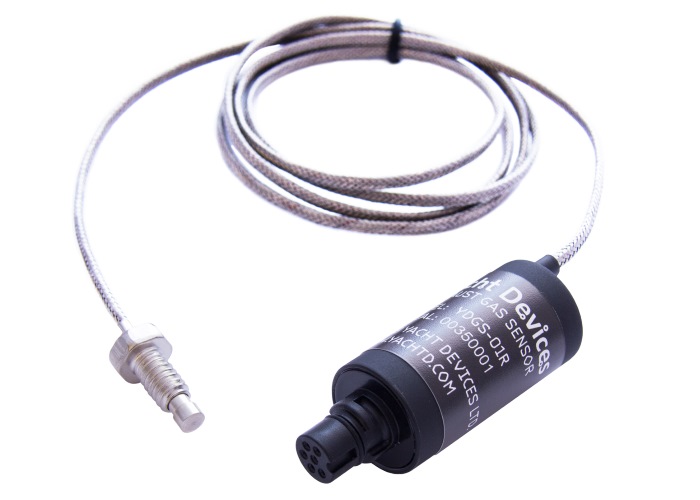 Exhaust Gas Sensor YDGS-01
The Sensor measure the temperature of extremely hot gases, solids and liquids within the range from 0 to +800 °C (+32 to 1472 °F). The Exhaust Gas Sensor is designed not only for exhaust gas. With factory settings it transmits measured data as "Air Temperature" (because this data type is supported in all chart plotters), but can be reconfigured to display "Exhaust Gas Temperature", "Heating System Temperature", "Engine Room Temperature", etc.
The trade-off for such a wide temperature range is that the accuracy is ±5.5 Celsius in the range up to 330 °Celsius, and at the upper limit (800 °C) the accuracy is ±11.5 Celsius.
Order now and get our special offer: free world wide delivery!
Up to 50 devices may be used on a vessel simultaneously; this limitation (can be avoided with the Bridge) is set by the network specification. Data from a device can be displayed on any number of chartplotters and digital navigation instruments, and used by other digital equipment in the vessel.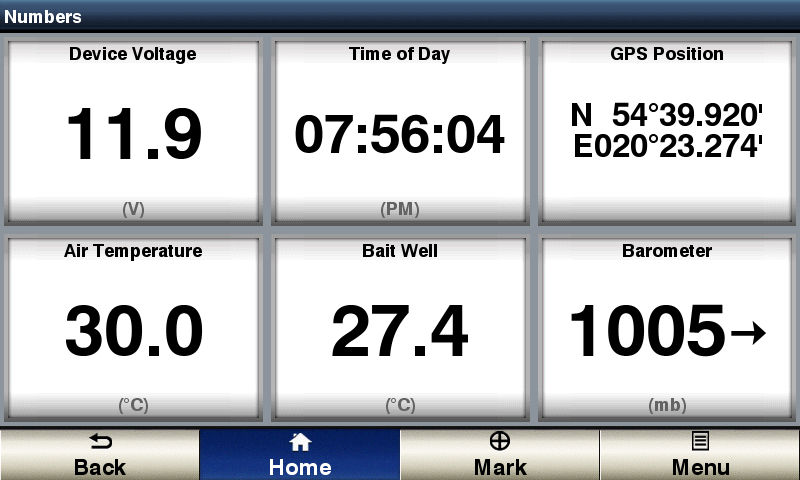 Picture 1. Garmin GPSmap 721 with two Thermometers and Barometer
No free connectors on your bus? Not a problem! Models of Digital Barometer and Digital Thermometer with the T index at the end of their names contain a built-in terminator and are connected to the network instead of a terminator. This allows zero-cost connection of the Devices to existing networks with no available connectors.