Text Display YDTD-20
Instrument display for NMEA 2000 networks. It shows the vessel's position, course and speed, wind and weather data, water depth, log and trip distance, engine revolutions, batteries voltage, etc. With other firmware, you can monitor up to four engines and transmissions, temperature in the exhaust system, the vessel's trim tabs, four batteries, four diesel and four gasoline tanks and three fresh water and three black water tanks.
This product is no longer available for order
Beautiful graphics cost money. Large screens require electricity. Modern instrument displays costs $500-$1000 USD and require 150-200 mA of electricity. Our Display costs $149 USD and typically requires only 20 mA. Unlike budget displays which usually perform one function (wind only, or speed only, etc.) our Display shows all significant boat data.
Our Display is a practical choice as an additional instrument display, mounted in a cabin or near a chart table. You will not be able to configure wind or depth sensors from our Display, but you will get the same readings as you would on displays that cost four times more.
Below you can slide through the Display's screens with "Instrument Display" firmware:
Display with "Engine and Tank Monitoring" firmware may show up to 40 data screens, and these screens may differ depending on number of engines (0-4) and other settings. Below are various screens from the single, twin and four-engine layouts:
On the actual device, a user can slide data pages very fast using the two buttons on the side of the Display. In the Display's settings, the user can turn off unused data pages and choose preferred units.
The MicroSD slot is intended for firmware upgrades. You may download firmware from our web site (two are available in Firmware Pack at this moment), copy it to the MicroSD card, and change the type of your display in a minute! We plan to release additional firmware products in the future.
So it is not just a simple instrument display, it is an affordable platform for specialized displays, too.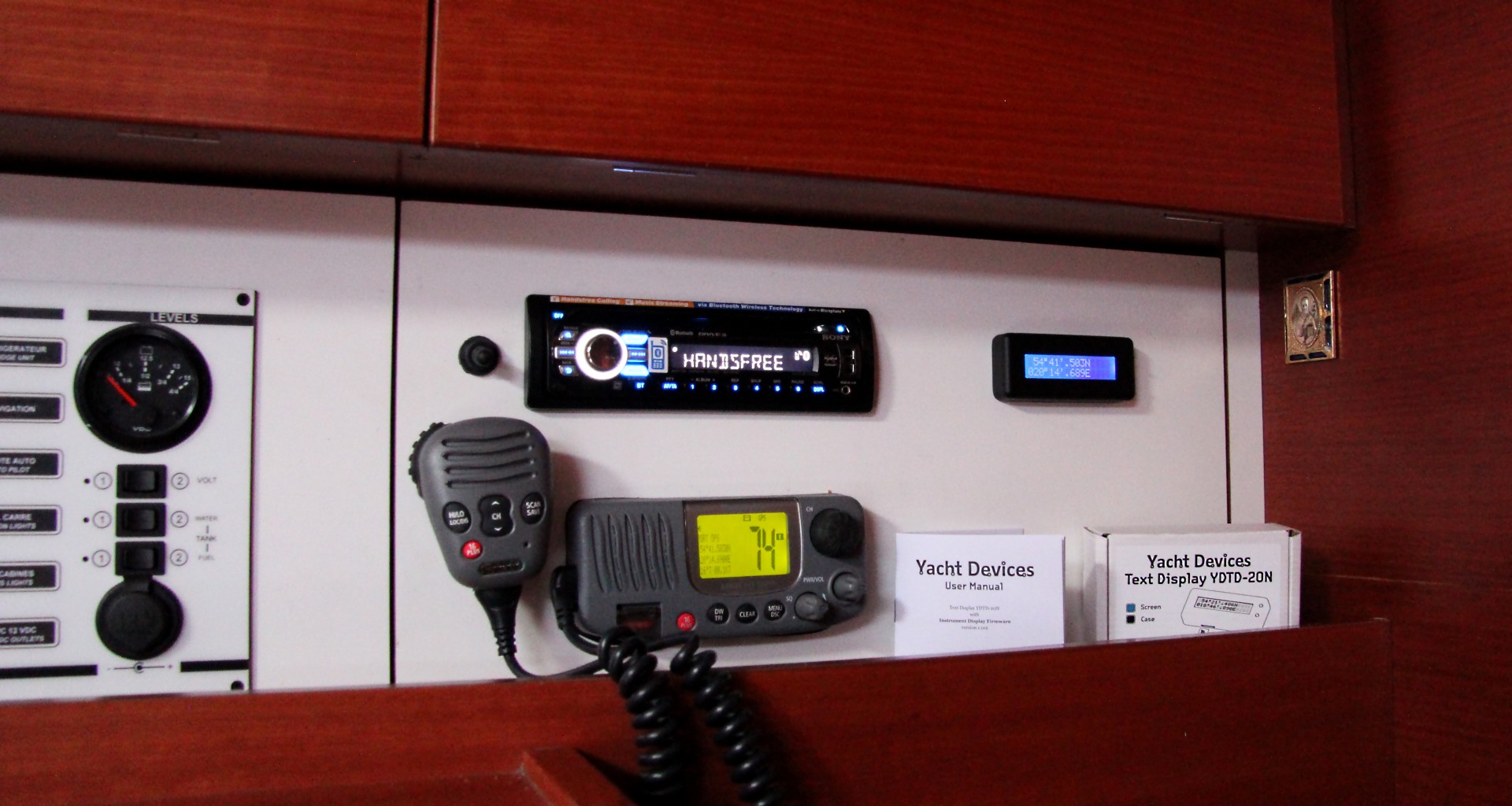 Picture 1. Installation of the Text Display, click to enlarge
The Display is not waterproof and should be mounted in a dry location. The front-mounting design requires four holes for the fixing screws and one hole for the drop cable. This allows installation of the Display in a few minutes.
Pictures 2,3 and 4. High resolution images of the Display, click to enlarge (see more)
The Display is supplied with a black case and blue screen.
This product is no longer available for order
The Display is designed for operation in an NMEA 2000 network and is compatible with a wide range of equipment supporting this protocol. Raymarine SeaTalk NG, Simrad SimNet, and Furuno CAN networks are branded versions of NMEA 2000 and differ only by connector type. Garmin uses the NMEA 2000 Micro connector in its devices, which is compatible with the DeviceNet Micro connector. The Display is equipped with a NMEA 2000 Micro Male connector; drop cable is not supplied with the Display and must be purchased separately.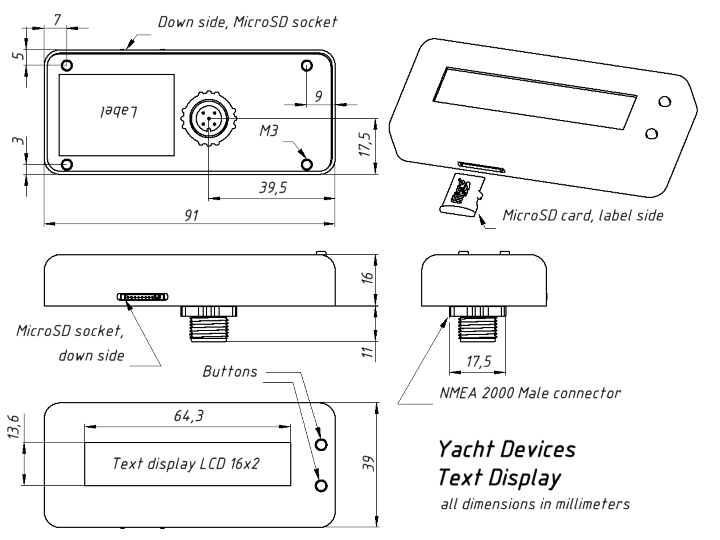 Picture 5. Drawing of the Text Display
For additional technical details, please see the User Guide and the manual of the "Engine and Tank Monitoring" firmware.