April 19, 2018

New product: NMEA 0183 Wi-Fi Gateway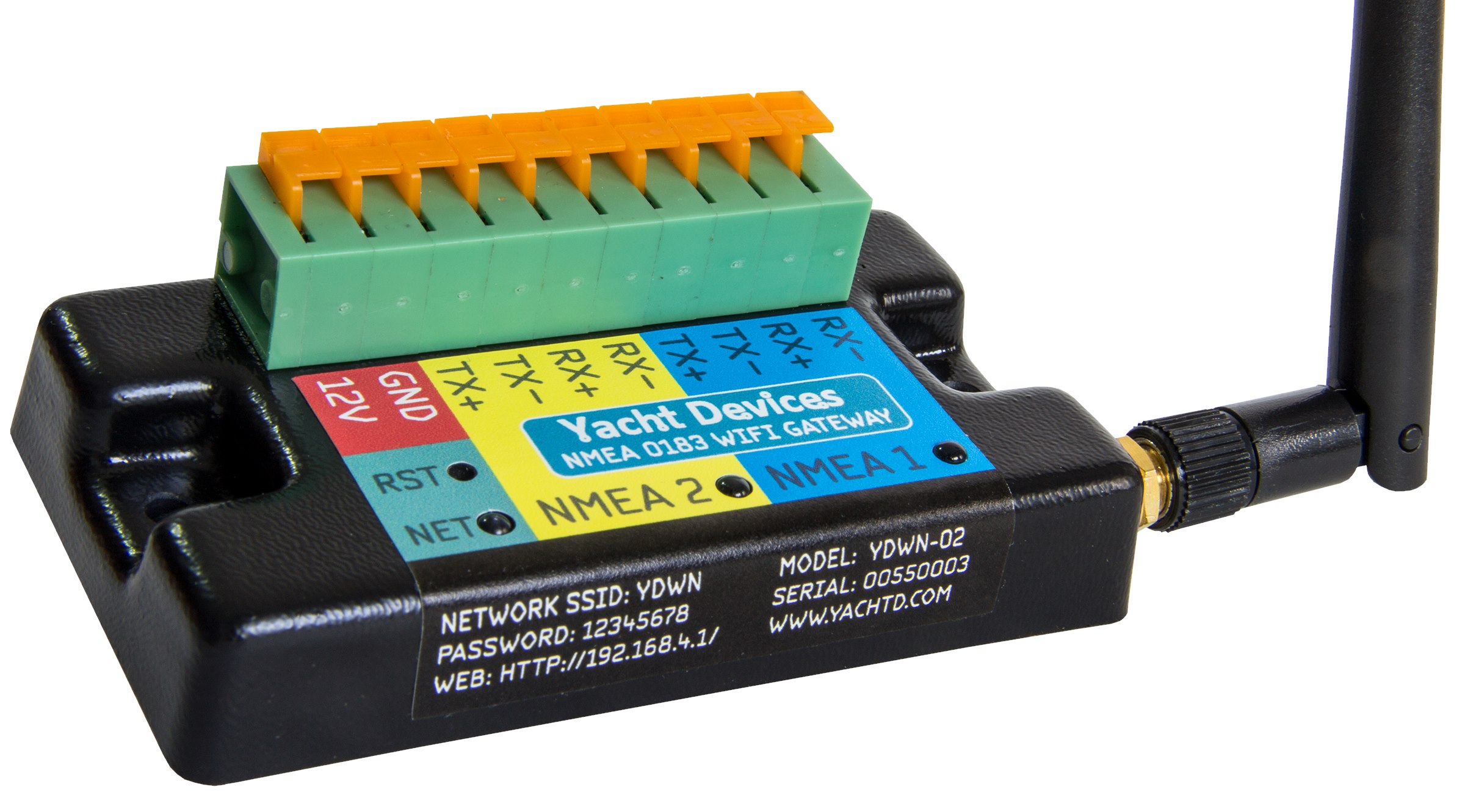 NMEA 0183 is still alive! This new product is a great addition to our products line. We have an NMEA 0183 Gateway, which can connect an NMEA 0183 device to a NMEA 2000 and vice versa. We have a popular NMEA 2000 Wi-Fi Gateway, which can connect your laptop or smartphone to NMEA 2000. And the new NMEA 0183 Wi-Fi Gateway can connect your laptop or smartphone to NMEA 0183 devices.
The new Gateway has an internal web server for configuration and updates, and this web server hosts web gauges, just as in the NMEA 2000 Wi-Fi Gateway. See the short video below. You don't need internet access or to install an app to view vessel data. Your iPad or smartphone will complement or serve as an alternative to your instrumental display.

The Gateway has two NMEA 0183 ports with configurable speeds (300 - 115200 baud) and flexible routing and data filtering settings. This means that it can be used as an interface among devices with different speeds, or act as a multiplexer. Multiple "listeners" can be connected to the gateway's output.
You can see the data from both NMEA 0183 devices in apps or in web gauges, along with the data received from the software. The Gateway has three data servers with support of TCP and UDP protocols. It is compatible with virtually all marine software, including iNavx, OpenCPN, iSailor, iRegatta and other.
Other features:
a pair of Wi-Fi Gateways can act as an NMEA 0183 wireless extender;
can be paired with our NMEA 2000 Wi-Fi Gateway to remotely connect NMEA 0183 devices to NMEA 2000;
both "single ended" (RS-232) and "differential" (RS-422) NMEA 0183 connections are supported;
works as a Wi-Fi Access Point or can be connected to an existing Wi-Fi network;
automatically records your track (up to 32000 points) and other data (depth, wind, course and speed) to the internal memory, data can be saved in GPX or CSV formats.
To learn more, visit the product homepage or see the manual. The Gateway is already in stock, and the first units are already sailing on our testers' boats.
We are already working on a model with four NMEA 0183 ports and one SeaTalk port. This will be a great NMEA 0183 multiplexer and router.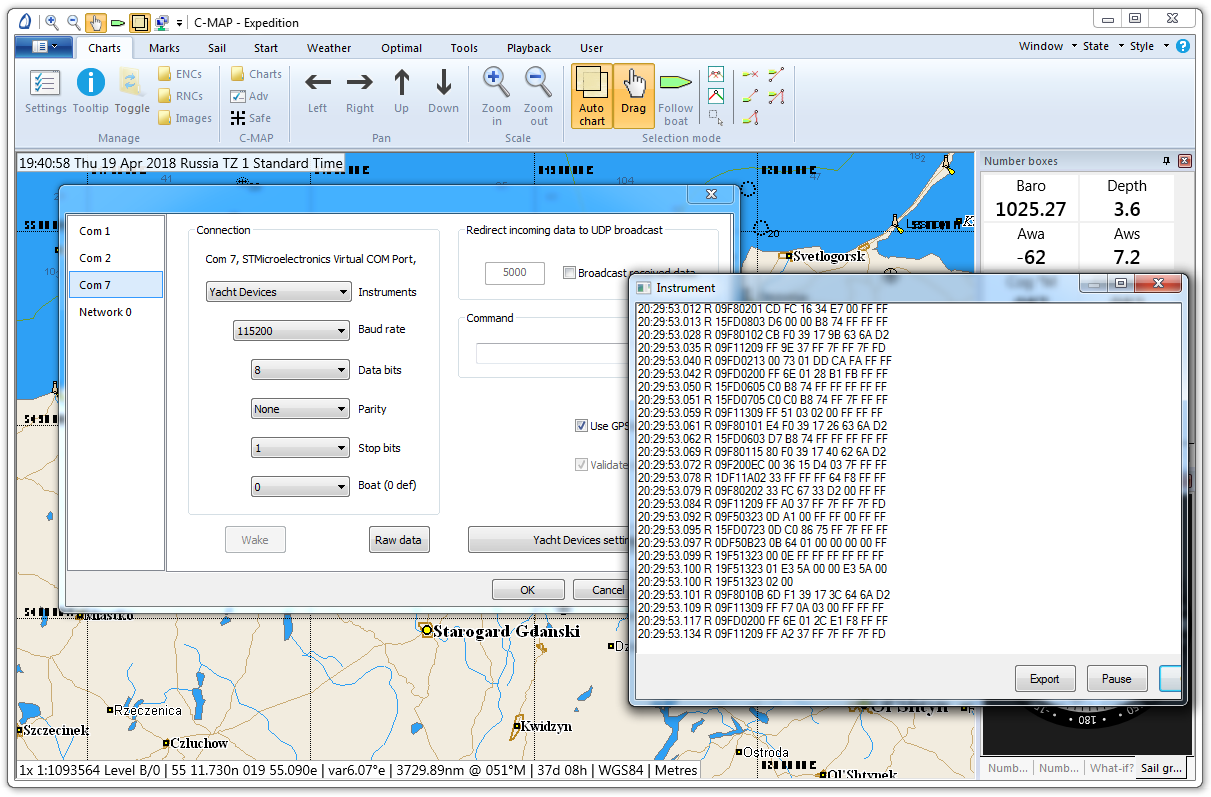 Picture 1. Expedition 10 connected to NMEA 2000 USB Gateway
We are also glad to inform you that RAW (NMEA 2000) protocol of our NMEA 2000 gateways is fully supported in the Expedition 10 software. Previously we announced such support for our NMEA 2000 Wi-Fi Gateway, and in the last version the NMEA 2000 USB Gateway was also added. This is a great improvement, because NMEA 2000 is much faster, data is updated more frequently, and many more data types are available.
If you prefer to read in Swedish, you can read the new article about us and download a Sweden catalog. Big thanks to Sandberg Shipping Service & Charter! We hope to add Swedish, Australian, Dutch, Finnish and French resellers to our web site soon. However, some countries are still untaken, so let us know if you're interested!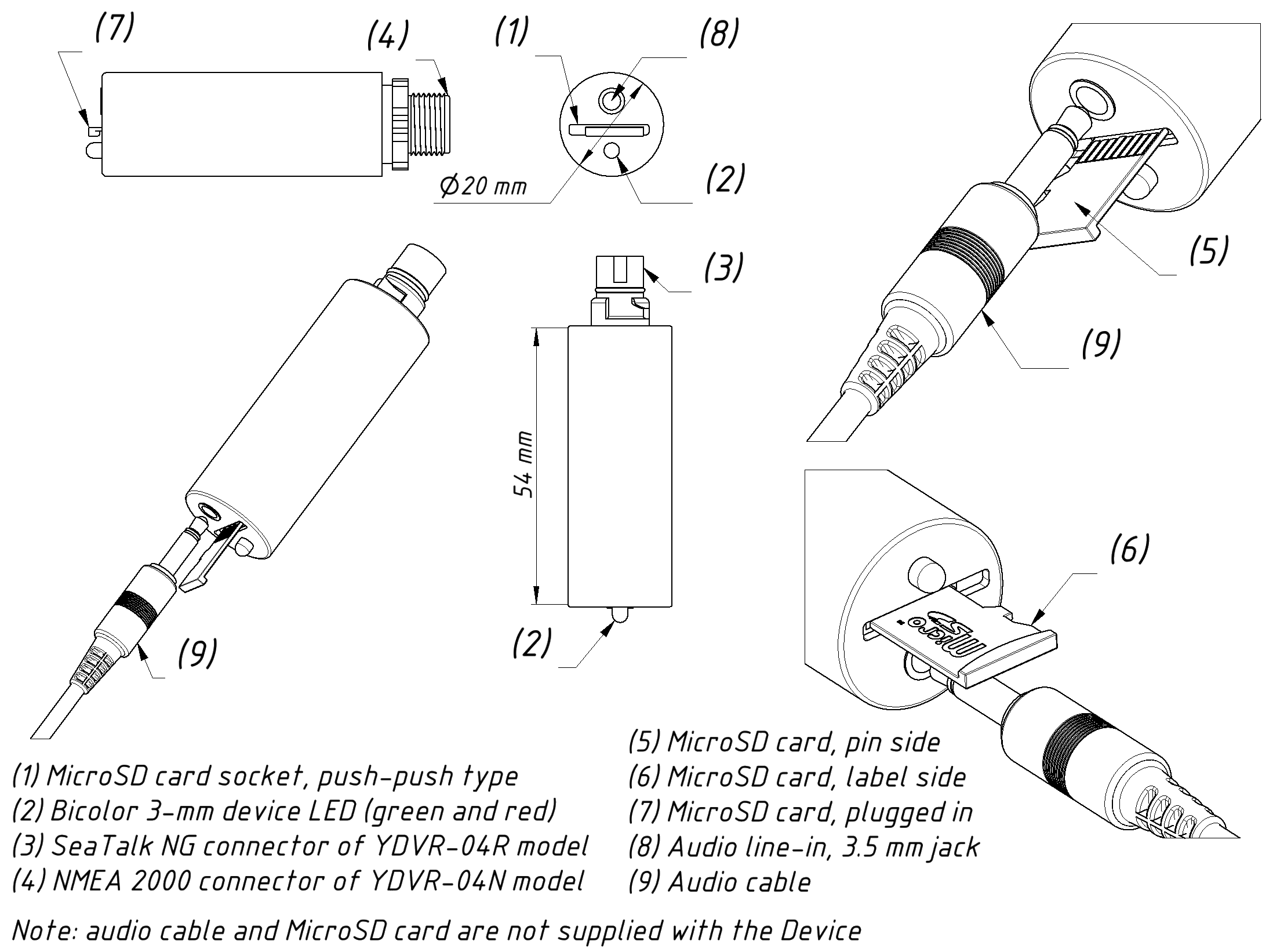 Picture 2. Voyage Recorder YDVR-04 drawing
And last, but no least: the new model of the Voyage Recorder with audio input is ready and will be available next week. With this model you will have all your VHF conversations and weather forecasts recorded along with NMEA 2000 data linked to your tracks and other output data files. Or you can use this feature as a "voice log book", so that your voice notes are linked to the time and position where they were made. Voyage Recorder YDVR-04 will cost USD $249 and sell in parallel with the existing model.
Subscribe to our Facebook page or newsletter to be informed about new products first!
March 22, 2018

Diverse Yachts product support in Voyage Recorder
The new version of the PC software now supports Hybrid Loadcell Amplifier (HLA) and the new CAN Load Amplifier (CLA) from Diverse Yachts. These products are widely used to measure the load of standing and running rigging on racing yachts.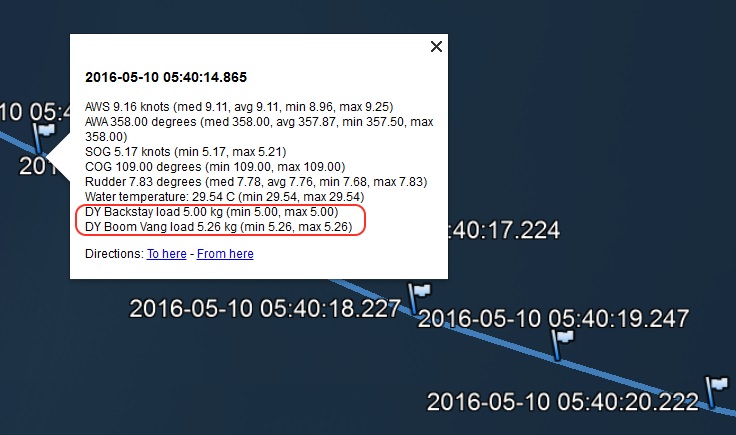 Figure 1. CLA data in the GPX output file
Voyage Recorder was initially designed as "backup memory" for cruisers, but we are proud that famous racing teams are also using it. Modern autopilots (even old consumer models) provide heeling and pitch data, and in conjunction with wind and speed data, analysis of tacking and sail settings is made possible.
Diverse Yachts products can provide data about the loading of backstay, boom vang, mainsheets and other parts of standing and running rigging. Fifty different data types are available in total. All these data types are now available in the PC software of Voyage Recorder thanks to the assistance of Osprey Technical Consulting Ltd.
Figure 2. Diverse Yachts Product support
To get Hybrid Loadcell Amplifier (HLA) and new CAN Load Amplifier (CLA) data in output GPX (see Figure 1) and CSV (spreadsheet) files, tick the "Diverse Yachts products" checkbox in the output settings page of the program wizard (see Figure 2).
The new version of Voyage Recorder also supports .DAT file format extensions of the new model of Voyage Recorder (YDVR-04) which also records audio data from a VHF line-out or microphone amplifier.
If the audio recording was in progress or completed, the track point and/or waypoint of the GPX output file will contain the name(s) of the audio file(s) with the record time. In case of CSV output format, a column with the same data is added.
Voyage Recorder YDVR-04 will cost USD $249 and sell in parallel with the existing model. This product is expected at the beginning of April and is already submitted to NMEA 2000 for certification.
You can download a new YDVR Converter on the Downloads page.
March 20, 2018

First installer's software works on Mac OS X, Linux and Microsoft Windows
The new, version of the free CAN Log Viewer can list NMEA 2000 devices. You can also configure addresses and instances, set installation descriptions, configure devices and update them if the program is connected to one of our gateways.
Video 1. Device configuration and update (download, 8 MB)
In the first video you can see how to get the list of network devices and change device configuration on example of our Humidity Sensor. All modern NMEA 2000 certified devices should allow changing of the device instance and some other service fields.
Configuration information is intended for leaving notes about the installation (e.g., to specify the device location), but many manufacturers, including Garmin, use these fields to pass commands to device. Some chart plotters also allow entering configuration information.
In our example, we enter the command YD:OUTSIDE (see the section VI for details), and the Humidity Sensor begins transmission of measured values as "Outside Humidity" and "Air Temperature"; with the default settings, it transmits data as "Inside Humidity" and "Inside Temperature".
The firmware update procedure, shown in this video, will be available for all our sensors (Digital Barometer, Digital Thermometer and Humidity Sensor) with firmware 1.40 and higher (will be available for shipping in May 2018). The program must be connected to an NMEA 2000 network with USB Gateway YDNU-02 (as in this video) or a Wi-Fi Gateway YDWG-02.
Video 2. Session recording and re-play (download, 12 MB)
In the second video, we open the port of the Wi-Fi Gateway YDWG-02 and record all session data to the file TEST.CAN. During this session, we enumerate NMEA 2000 devices, close the connection to the gateway, and clear data in all program windows.
After that we open TEST.CAN and make sure that we are able to see all the same data, as in the case of having a physical connection. At the end of video we demonstrate how easy is to export a .CAN file to another format.
The CAN Log Viewer can run on Microsoft Windows, Linux and Mac OS X. We hope that it will not only be a good configuration and updating tool for our products, but will be widely used by installers as well. In the next version, we add planning to add configuration of data instance, priority and schedule for popular NMEA 2000 messages.
You can download CAN Log Viewer on the Downloads page.
Next articles: